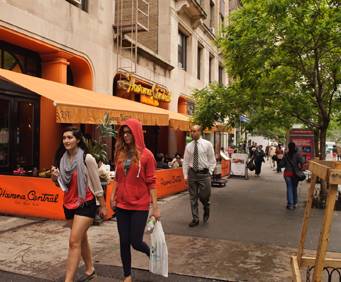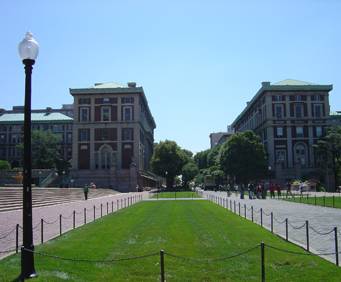 Morning Side Heights in New York
Morningside Heights
is a neighborhood of the Borough of Manhattan in New York City and is chiefly known as the home of institutions such as
Columbia University
, Teachers College, Barnard College, the Manhattan School of Music, Bank Street College of Education, 'Grant's Tomb', the Cathedral of Saint John the Divine, the Riverside Church, the
Broadway
Presbyterian Church, Union Theological Seminary in the City of New York, Jewish Theological Seminary of America, Interchurch Center and St. Luke's Hospital. Because of the number of educational institutions in the neighborhood, its nickname is the Academic Acropolis. Morningside Heights is part of the
Upper West Side
. However, it has been described as part of 'Greater
Harlem
'. Some claim the Upper West Side goes no farther north than 110th Street, but this is not the case. Morningside Heights is bounded by Morningside Park to the east, Harlem to the north, and Riverside Park to the west. The streets that form its boundaries are 110th Street on the south, Riverside Drive on the west,
125th Street
on the north, and Morningside Drive to the east. The main thoroughfare is Broadway.
The following tours go by Morning Side Heights in New York:
4/28/2019 - 3/29/2020
You'll learn all about Harlem on the 4 hour Harlem on Sunday Tour and Gospel Service where you will view sights like The Cotton Club, Strivers Row, Sylvan Terrace, Sugar Hill, and more before joining a Harlem Gospel Service.