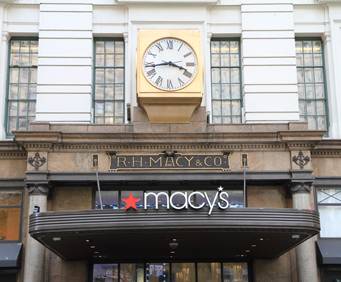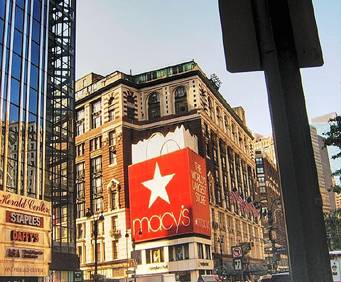 Macy's in New York City, NY
34th Street and Broadway
The following tours visit Macy's:
The following tours go by Macy's:
1/16/2018 - 12/1/2018
The New York See It All Tour is exactly what it sounds like: an all-encompassing guided tour of New York City.
Experience everything New York City has to offer on the NY See It All Premium Tour.





Located at
Herald Square
, Macy's offers everything from the latest designer fashions to Nintendo's Game Boy.
A large department store, Macy's has men's and women's apparel, children's clothing, shoes, and accessories. You can also find home decor, bedding, appliances, and home accents. If you're hungry, stop at one of the store's several cafes. Of course, no trip to Macy's would be complete without a visit to The Cellar, Macy's collection of gourmet shops in the basement.

NEW YORK NY
HOTELS & VACATION PACKAGES
MOST POPULAR THINGS TO DO
IN NEW YORK NEW YORK