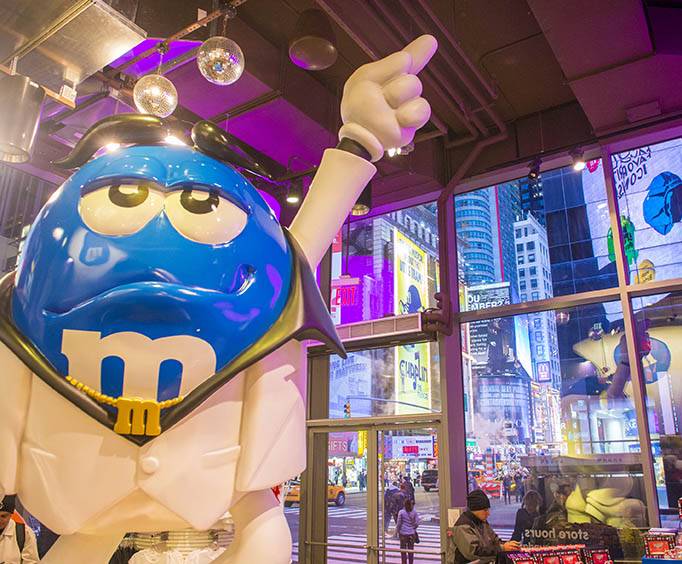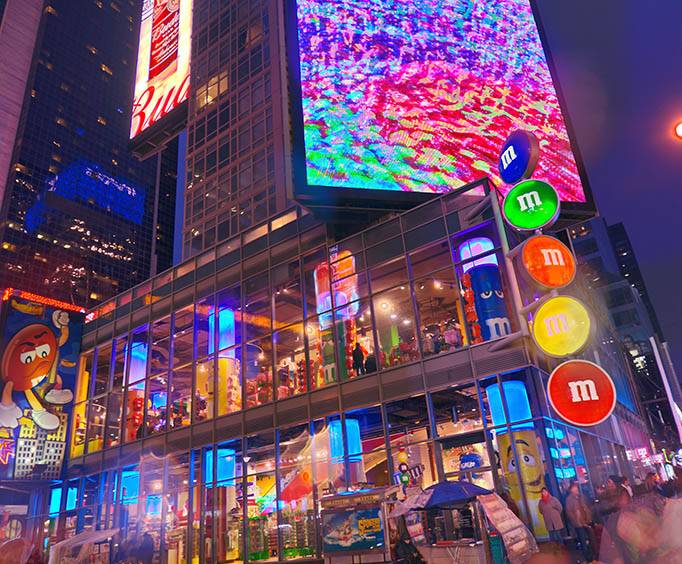 M&M's World in New York City, NY
1600 Broadway New York, NY 10019
If you like candy, then you'll want to visit the M&M's World in New York.
The attraction offers details about how the candy is made and how it's packaged. You can take a tour of the building with a guide or by yourself so that you can explore the areas that you're interested in seeing.
When you arrive at M&M's World, you might see a few of the colorful candies walking around outside. There is a large screen on top of the building that shows some of the candies as well. From the numerous items that you can purchase, such a clothing, accessories and the candy, to the fun activities that you can take part in, this is a fun attraction for the entire family. You'll discover two stories of the building. Most of the walls are packed with color, featuring all of the characters that include the peanuts, plain and peanut butter versions. There is a Mood Analyzer that gives you a few details on how you're feeling for the day. A personalized printer allows you to make your own designs with the colorful candies. You can choose from 15 different colors and numerous types of images that can be created. Before leaving the attraction, fill up a bag with the sweet treats.
The M&M's World is a place where magic is made. It's an attraction that features candy, accessories and plenty of action when it comes to the fun characters. After touring the building, explore some of the other shopping centers in the area with a candy theme.