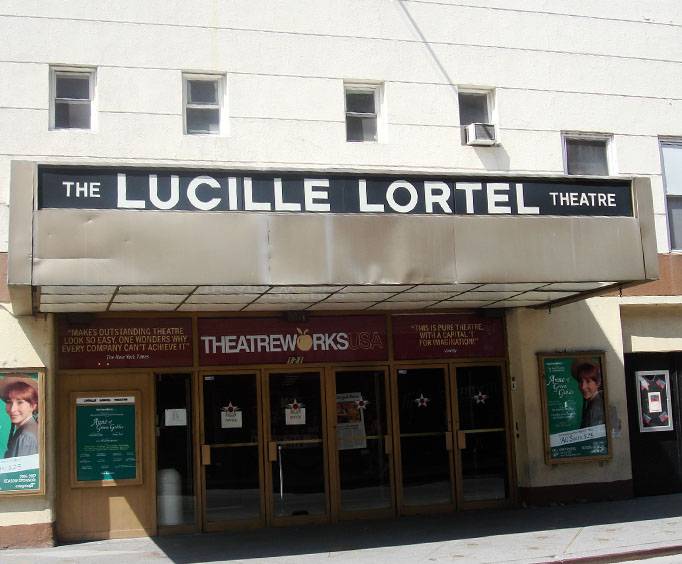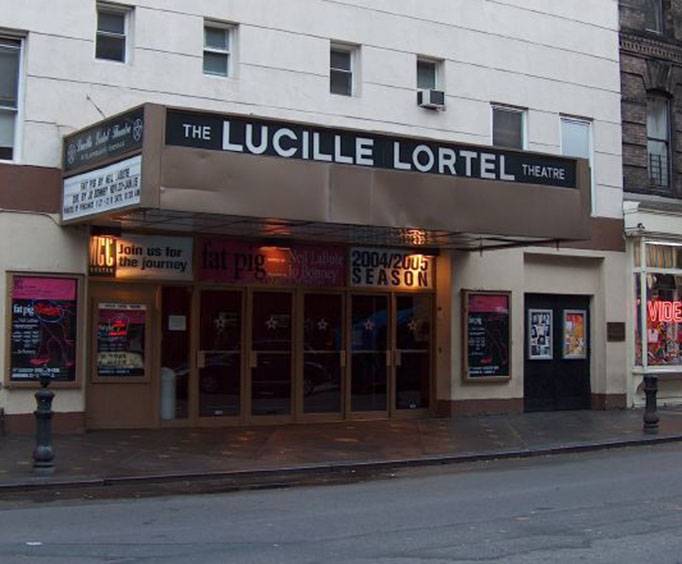 Lucille Lortel Theatre in New York, NY
121 Christopher St. New York, NY 10014
The Lucille Lortel Theatre is located in Manhattan's West Village. It has been reinvented several times during its decade's long use as a theater and has hosted many plays with very accomplished actors. Bea Arthur was included in the cast for the 1954 play "The Threepenny Opera". The Lucille Lortel Theatre continues its tradition of producing innovative and edgy plays that showcase talented actors and actresses.
The Lucille Lortel Theatre is a 590-seat movie theater that was built in 1926 and was originally named the New Hudson Theatre and later became known as the Hudson Playhouse. Re-invented once again in the 1950's the Hudson Playhouse became an off-Broadway theater known as the Theatre de Lys. In 1955 the theater underwent its final re-invention when financier Louis Schweitzer bought the theater as an anniversary gift for his wife actress and producer Lucille Lortel. The Lucille Lortel Theatre was used to film several episodes of the hit T.V show "Friends". The theater is currently managed by the Lucille Lortel Foundation and prides itself in promoting diversity and preserving the history of off-Broadway theater.
The Lucille Lortel Theatre has a history of producing excellent plays for the last 60 years. Future visitors to the Lucille Lortel Theatre can plan ahead by viewing the events calendar for off-Broadway shows. Theatergoers can relax after attending the theater by stopping at any of the nearby restaurants like Lima's Taste that specializes in authentic Peruvian cuisine. Or indulge in delicious Vietnamese cuisine at Phosure. Visitors to the Lucille Lortel Theater have many culinary options when making plans for a night out for theater and a meal.