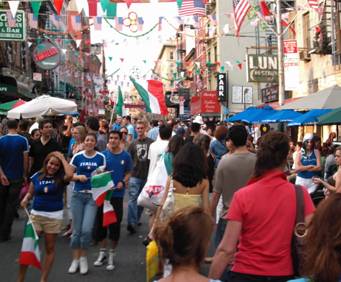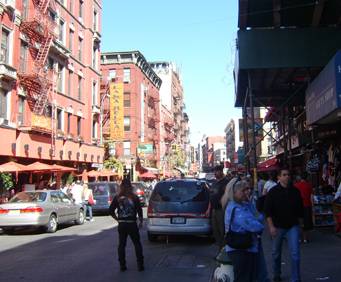 Little Italy in New York City, NY
169 W 32nd St New York, NY 10001
The following tours visit Little Italy NYC:
The following tours go by Little Italy NYC:
11/24/2017 - 12/30/2017
Be a part of all that New York City has to offer when you take the New York, New York Sightseeing Tour which includes top highlights of the Big Apple.

There is no better way to see the City That Never Sleeps than in the dark on a night tour!

Join Harlem Spirituals as you explore the Bronx, one of NYC's most famous areas; on the Hidden Treasures of the Bronx with Lunch at City Island tour, guests can see the landmarks that make the city great while indulging in a mouthwatering meal.

Little Italy is filled with restaurants, shopping, and more, all designed with the sights, sounds, and smells of Italian culture.
Escape from the modern-day rush of the New York streets and retreat into Little Italy. At every corner, you'll be immersed with the smells of delicious Italian pasta, pizza, and other cuisine. With over 35 restaurants, there's no shortage of authentic Italian dishes to be had.
It's not just about the food, though. In Little Italy NYC, you can also enjoy great shopping opportunities. And don't miss out on the annual Feast of San Gennaro Festival at the end of September. This festival is the biggest and oldest religious street festival, featuring parades, masses, food and more.

NEW YORK NY
HOTELS & VACATION PACKAGES
MOST POPULAR THINGS TO DO
IN NEW YORK NEW YORK