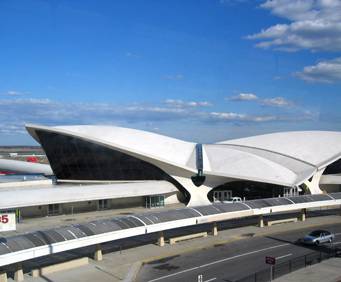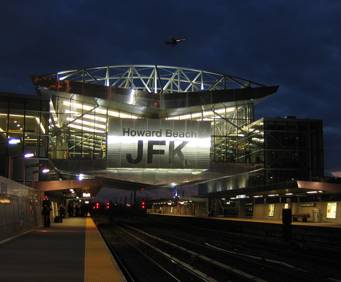 John F. Kennedy International Airport in New York City, NY
JFK Access Road New York, NY 10010-3672
Occupying a large portion of the southern tip of Queens, John F. Kennedy International Airport is the busiest commercial airport in New York City. This airport is served by dozens of international airlines as well as several domestic carriers. Featuring over 100 shops and 50 restaurants, this major airport is a great destination for shopping and dining before or after a flight.
Handling an enormous volume of international air traffic, John F. Kennedy International Airport has earned the reputation as one of the most important gateways into the United States. With six total terminals, this airport is also one of the largest in terms of size. Merely navigating John F. Kennedy International Airport can be an exciting sightseeing adventure in itself. In fact, the JFK AirTrain is an automated rail system that provides convenient connections between all of the terminals and other important stops such as train stations that are served by the NYC subway and Long Island Railroad.
John F. Kennedy International Airport originally opened in 1948, and it was often called Idlewild Airport. In 1963, the airport was renamed in honor of U.S. president John F. Kennedy after his tragic assassination. Throughout the years, the futuristic glass-covered Sundrome stood as one of the most impressive structures at the airport.
John F. Kennedy International Airport is a great place to shop and dine in the borough of Queens, New York City. Of course, this airport also provides direct flights to some of the world's top destinations as well as many domestic destinations. Getting to the airport should be easy by public transit such as the NYC subway or driving by car on Interstate 678.