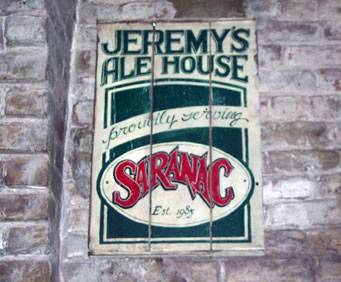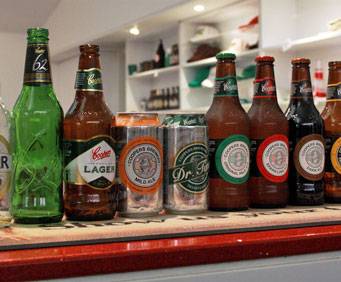 Jeremy's Ale House in New York City, NY
228 Front St New York, NY 10038
Jeremy's Ale House is located on Front Street in NYC, with an excellent view of the
Brooklyn Bridge
. The bar also is one of the most interesting bars in the city. When you walk through the door, bras and ties can be seen hanging from the rafters. These articles of clothing represent a milestone in the owner's life: a new job, retirement, wedding, etc.
Jeremy's is one of the top ten places to meet up on a Friday night in NYC. The crowd is always diverse, and the food is always fresh. The signature dish is fresh calamari, which has been voted the best in New York. The personal favorite of Jeremy has been known to be fish and chips, a fresh flounder with cole-slaw and fries. There's not just seafood at the restaurant, though. A wide assortment of meat and diet dishes, including stead sandwiches, a chicken breast salad and ostrich burgers, is available.
Jeremy's also features a full bar. Beer is the specialty, with twenty-one beers on draft.
The restaurant/bar was also the official respite for the first responders of 9/11.