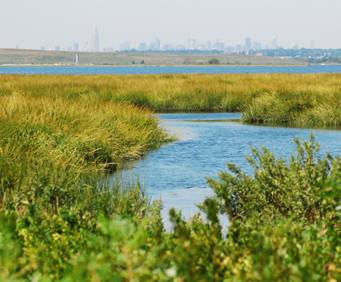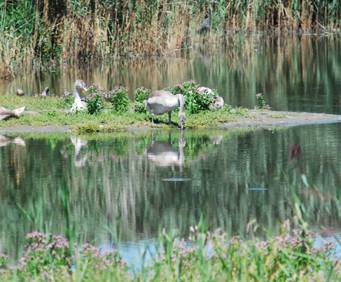 Jamaica Bay in New York City, NY
Situated on the tip of Long Island, Jamaica Bay is the westernmost coastal lagoon on the south shore of Long Island.
Early maps indicate Jamaica Bay as "Grassy Bay." It is located at the turning point of the east-west oriented coastline of Long Island and New England. The location bring in many fish, wildlife and plants. It concentrates marine and estuarine species that migrate around the area. Common species include shorebirds, raptors, waterfowl, landbirds and a variety of insects. There are over 330 species throughout the year, including 48 species of fish and 120 species of birds.

Certain islands in the bay are known for their upland communities, such as little bluestem, switchgrass and seaside goldenrod. There is also shrubbery containing bayberry, beach plum, sumac and poison ivy.