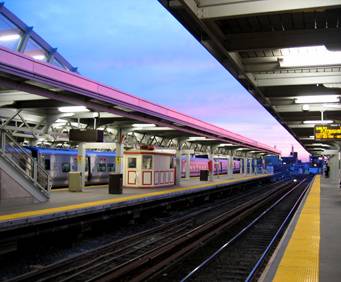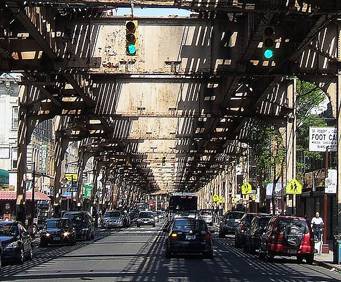 Jamaica Avenue in New York City, NY
Popularly known by the moniker of The Avenue, the Jamaica Avenue runs through Fulton Street in Brooklyn, all the way through to Cross Island Parkway in Queens, and then goes on to Jericho Turnpike in Long Island.
The Avenue contributes its fair share to the history of New York, having served as a segment of a pre-Columbian trail for tribes from regions as disparate as the Ohio River and the Great Lakes, who would trade skins and furs for wampum. In 1655, the land between the old trail and Beaver Pond was bought by the first settlers from the Native Americans with a payment of two guns, a coat, some powder and lead. The expanse was then christened 'Rustdorp' in 1655 by the Dutch Director-General Peter Stuyvesant and later renamed 'Jameco' after the Native Americans by the English.
Today, this avenue is one of the most vibrant and often-frequented locales in New York on account of the shopping center, which is tucked away in the heart of Jamaica. Popular with locals and tourists alike on account of the sheer variety it offers, while also the unbelievably low rates, the market exudes the distinct multi-cultural vivaciousness, while also the relentless pace of life that has come to be almost synonymous with modern-day New York.
The Jamaica Avenue also plays an important role in the transportation system, serving as the starting point for many major streets in Queens, while also several bus and train routes.
From the clichéd 'dollar shops' that dot this effervescent district to grandiose Colonial structures that are still tinged with the last remnants of New York's old-world charm, a walk down Jamaica Avenue is certainly a unique eyelet into the unique cultural potpourri that this region is most famous for .