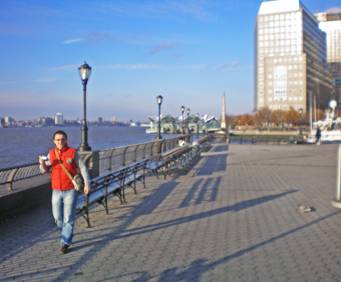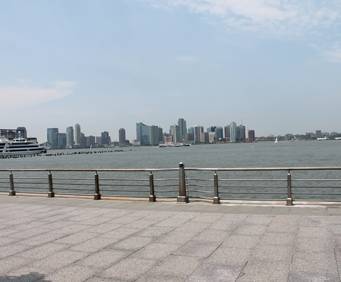 Hudson River Park in New York City, NY
The following tours go by Hudson River Park:
The New York See It All Tour is exactly what it sounds like: an all-encompassing guided tour of New York City.





A beautiful park sits on the waterside, stretching from
Battery Park
to 59th Street.
Hudson River
Park is home to walking and biking paths, soccer fields, tennis courts, batting cages, a playground, recreational piers and so much more. Also connected to the park is the World Trade Center site, the World Financial Center, Chelsea Piers and Piers 57 and 63, the Intrepid Sea-Air-Space Museum and Riverside Park.
Hudson River Park's 5-mile bike and running path is a feature that draws many visitors to the area. It runs the entire park's length. Other activities that can be used by park goers include children's activities, several playing fields and courts, a playground with seasonal water features, a dog run ("Best of New York"), fishing, rowing, boat building and more.
The park is also home to abundant open grass areas. Non-athletic leisure activity, like sun tanning and picnics, are common past-times in these areas.
Chelsea Piers Sports and Entertainment Complex is the largest sporting complex in the park, hosting a batting cage, bowling lanes, playing fields, a driving range, an ice skating rink, rock climbing facilities, gymnastics space and more.