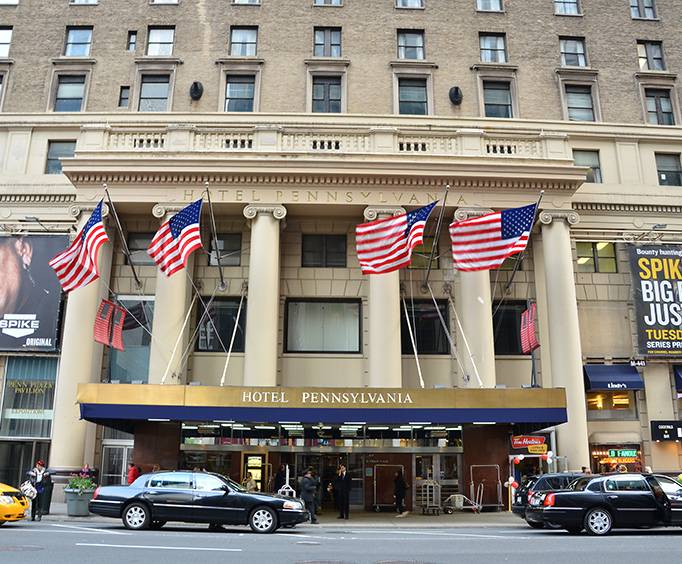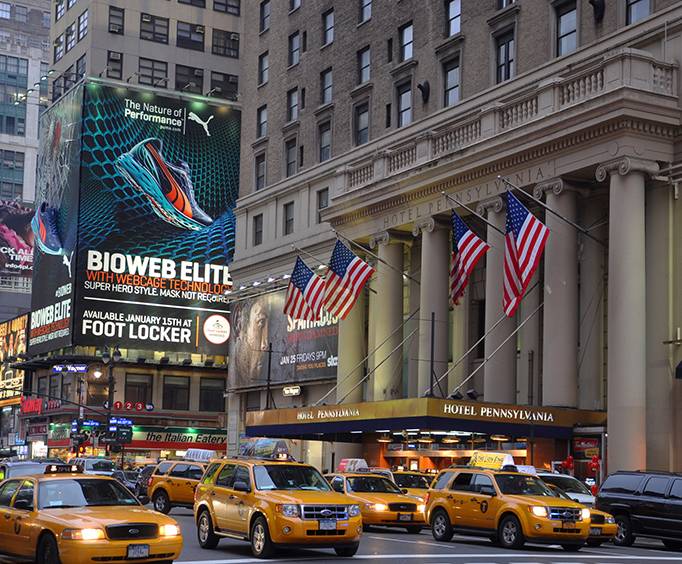 Hotel Pennsylvania Convention Center in New York, NY
401 7th Avenue New York, NY 10001-3412
The Hotel Pennsylvania Convention Center in New York, NY is a prime destination for holding meetings whether your planning an intimate boardroom gathering or seeking a Manhattan wedding venue. This really is an unbeatable location because you will be staying in the heart of the big apple! The Hotel Pennsylvania is located directly across the street from Penn Station.
This Midtown Manhattan Hotel is just a few minutes away from some of New York Cities main attractions including: Times Square, The Empire State Building, Broadway and the Theater District, Madison Square Garden, Fifth Ave and much more! But if you want to get outside of that neighborhood and explore some other sections and boroughs, there are many to choose from. Wall street in the financial district, or Soho, Korea Town, Chelsea and even the Brooklyn and Manhattan Bridges to name a few.
So you are wondering what sets this hotel aside from the rest of the hotels in the Midtown area. The answer is the price. You can stay here for $99.00 per night which is almost unheard of for the location and quality of the hotel. You can research for yourself and see all the testimonials people left regarding their stay at the Hotel Pennsylvania. So what are you waiting for? New York is the city that never sleeps so call them today and book your stay.
Events at Hotel Pennsylvania Convention Center