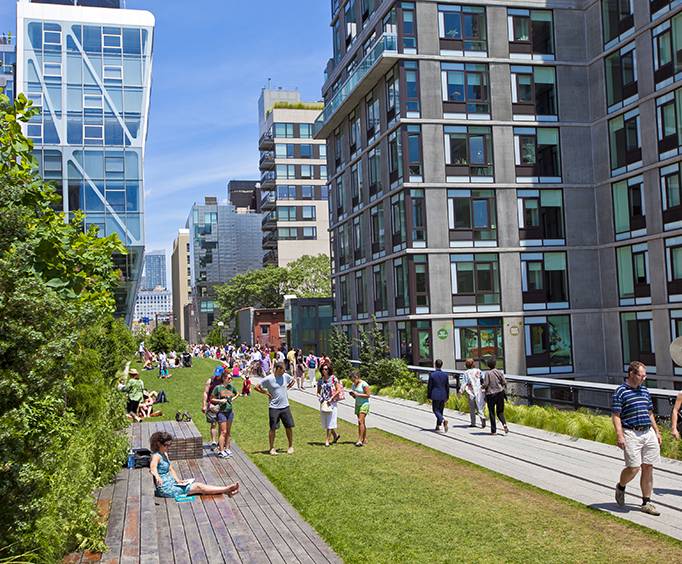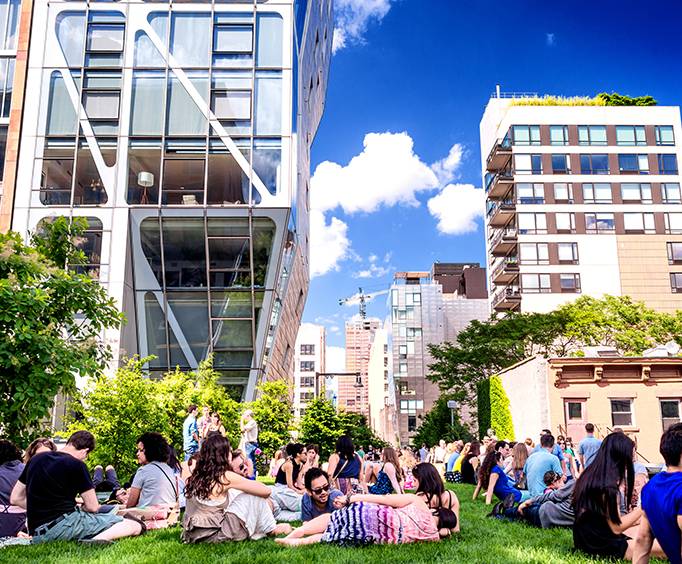 Highline Park in New York City, NY
The High Line public park was built on historic cargo rail line and elevated above the west side of Manhattan streets whereby it runs from the Gansevoort Street to West 34th Street.
It is owned and operated by the New York City and Friends of the High Line who oversee its maintenance, public programming and operations. The raised funds are used to support more than 90% of the annual parks budget including advocating for the High Line transformation.
The High Line is full of public art; from sculptures & murals to performances & videos. High Line Park is a one-of-a-kind beautiful structure that has tourists and locals who visit the scene to enjoy its greenery and scenic views. You can also grab your launch at Chelsea Market which is among the close restaurants around. Besides, you can take a stroll at the museums, art galleries or along the Hudson River Park. Presently, High Line Park is an urbanite's playground that is planted with grasses and wildflowers giving some of the amazing views to NYC walkers.
The historic structure was founded by community residents in 1999. Friends of the High Line battled for transformation and preservation of the High Line at a period when the historic establishment was under the risk of demolition. Currently, it's the non-profit conservancy that jointly runs the park with New York City Department of Parks and Recreation ensures the High Line is put in proper condition as the extraordinary public space and a unique destination for visitors.
With request, the High Line Docents escort private group tours for visitors who seek for extra personal experience. The place where the High Line is built, its design and the unique features in it, thus makes it a must-go destination for everyone.