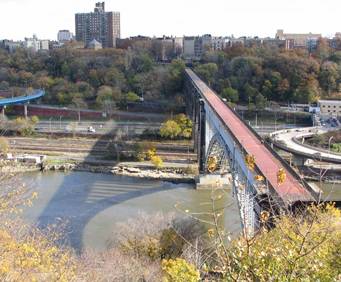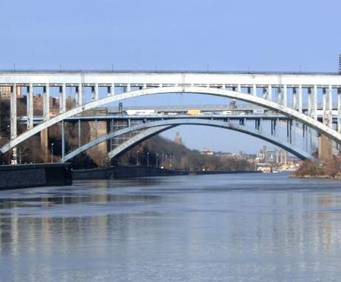 Highbridge Park in New York City, NY
Highbridge Park, named after the oldest standing bridge in New York City, was assembled between 1867 and the 1960s from piecemeal acquired primarily from condemnation.
A lot of history has taken place at Highbridge Park. In the 17th, 18th and 19th centuries, it was populated with farms and private estates. Then, during the American Revolution, the Battle of Fort Washington took place here. General George Washington used the Morris-Jumel Mansion, which is adjacent to the park, as his headquarters at this time.
The High Bridge was constructed with the job of carrying the Old croton Aqueduct over the Harlem River. It was a part of one of the first reliable and uninterrupted water supply system in NYC. In the 1830s, the city was enveloped in a time of fires and diseases, making the value of wells and cisterns nearly disappear. The High Bridge, then, was constructed in 1848.
The bridge stands at over 135 feet above the Harlem River, stretching about 1,450 feet long. On the bridge, there is a pedestrian walkway, as opposed to vehicular transportation. In the 1920s, the masonry arches in the center of the bridge were declared a hazard to navigation and were replaced by a single steel span.
The Highbridge Recreation Center and Pool were developed on the site of the reservoir in 1936. In the park, open vistas and an unusual geological makeup are featured. There are breathtaking, magnificent cliffs and large rock outcroppings that dominate the park.