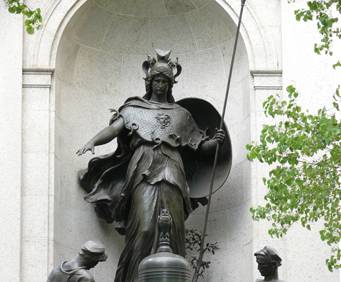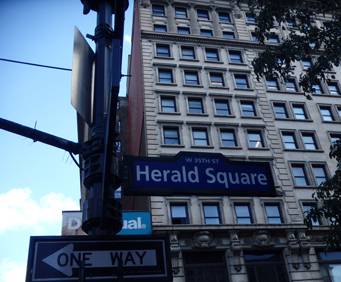 Herald Square in New York City, NY
Formed by
Broadway
, Sixth Avenue and 34th Street, Herald Square is located in the borough of Manhattan.
The area was named for the New York Herald, which has now gone out of business, that was once headquartered there. It has been mentioned in the song 'Give My Regards to Broadway' in the line 'remember me to Herald Square.' It is also the ending spot for the Macy's Thanksgiving Day Parade.
Many restaurants and bars are available in Herald Square, such as Celtic Bar, Kabooz Restaurant & Bar, Katwalk Lounge, Stout NYC, Alpha Asian Fusion, Foley's NY and Harrington's Bar & Grill.
The following tours go by Herald Square:
The New York See It All Tour is exactly what it sounds like: an all-encompassing guided tour of New York City.