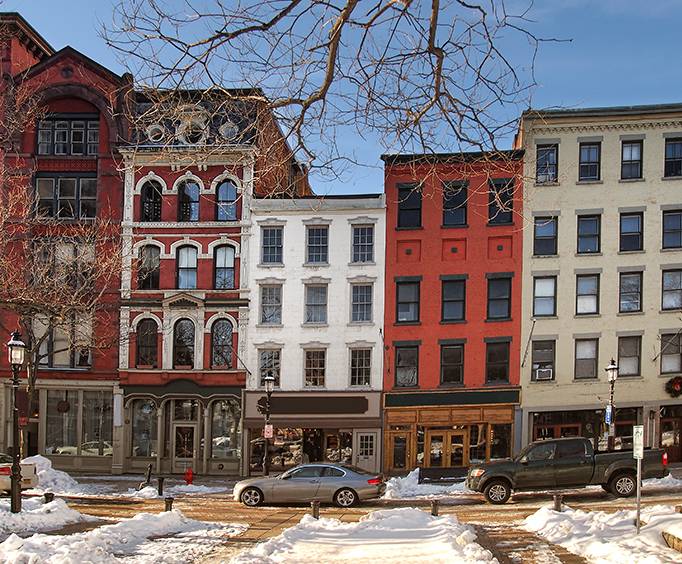 Hanover Square in New York, NY
Contrary to what the name may suggest, the Hanover Square is a public park that is triangular in shape.
It borders Stone Street, Pearl Street and a street named Hanover Square. According to the New York City Departments of Parks, the park is 2440 square feet in size. The narrow lanes that surround Hanover Square have much to say about New York's history than any other place in the city. Today, most of the surrounding buildings are mainly commercial businesses.
The park sits within New York Financial District. So, there are so many sentimental architectures to admire within the park. One can see the first paved street of Manhattan (Stone Street) or just sit within the park while browsing using free Wi-Fi. There is also the British Memorial Garden within Hanover Square. After the September 11 attack, the British Memorial Garden Trust built a garden to honor the 67 British citizens that perished during the attack. In recent years, the square has become the primary destination for the British royal family. When Queen Elizabeth visited New York, she stops by to cut a ribbon at the garden.
Hanover Square name date back to 1730s. It is named after the English dynasty House of Hanover in which King George was a member. Even though the majority of the streets in the city were renamed or restored after the American Revolution, Hanover Square retained its title.
From the park, you can access the National 9/11 Memorial, the 9/11 Tribute Center, New York Stock Exchange, Trinity Church, and Battery park. The area is bustling with plenty of retail shops. You can't miss the latest fashion trend at affordable prices. The area is also home to the city's top tour and sightseeing companies.