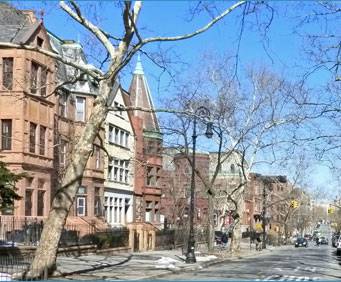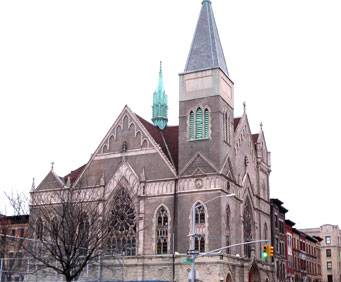 Hamilton Heights in New York City, NY
Hamilton Heights is the home to various notable sites in NYC, including the
City College
of New York, the Dance Theatre of
Harlem
, The Harlem School of the Arts and Aaron Davis Hall. There are also various parks, such as Riverbank State Park embedded in Riverside. The Hamilton Heights Historic District and the Hamilton Heights/Sugar Hill Historic District Extension are both located in the area as well, and both are designated by the NYC Landmarks Preservation Commission. One of the highest hills in the neighborhood reaches up from the
Hudson River
. Trinity Church Cemetery is located on this hill. The Shepard Hall on the City College of New York campus and the former building of the High School of Music & Art are also in Hamilton Heights.
Hamilton Heights is located in West Harlem, in Manhattan, between Manhattanville and Washington Heights. Inside the neighborhood is Sugar Hill. 135th Street, the Hudson River, 155th Street and Edgecombe Avenue bound the neighborhood. Its name was taken from Founding Father Alexander Hamilton. Hamilton lived the final two years of his life in this area. Where he lived is now the Hamilton Grange National Monument in Manhattan Community Board 9.
The housing was primarily whites until the 1930s and 40s, when the population shifted to blacks. The elegant houses became less desirable to the white population at this time. The population consistently changes throughout the years. In the 1980s, Dominicans made up the majority; today, Hispanics make up a great majority. The spacious apartment buildings, brownstones and other row houses line the streets. Actors, artists, teachers and other professionals are known to live in Hamilton Heights.