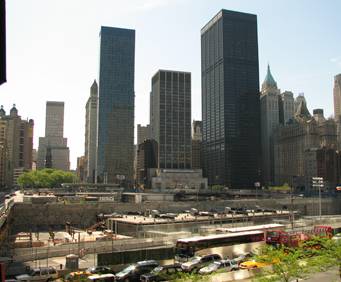 Ground Zero in New York City, NY
74 W 68th St New York , NY 10023
As the site where the Twin Towers once stood, Ground Zero is an emotionally wrenching and historically important area to each and every American.
Despite conjuring memories of the horrific acts of 9/11, Ground Zero inspires images of the great acts of heroics and humanity that stood up in the face of such tragedy.
Through the dedicated work of firefighters, medics, police officers and citizens, America showed its best in the face of the worst, and this spirit of hope and perseverance definitely shines through the painful feelings of the area. Whether you're wanting a complete historical tour of New York City, want to pay your respects or wish to visit the area that brought New York City closer together than ever before, there are a number of reasons to visit Ground Zero.