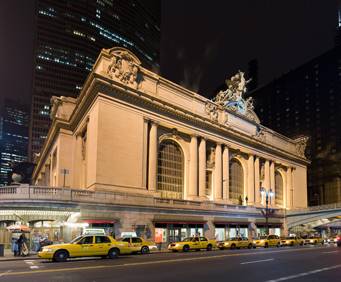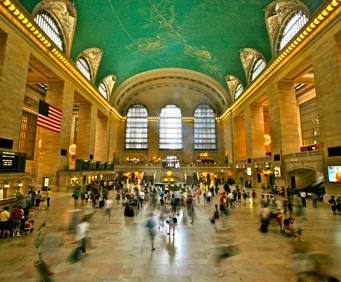 Grand Central Terminal in New York City, NY
42nd Street and Park Avenue New York City, NY 10017
The Grand Central Terminal (Grand Central Station) is a great way to get around the state of New York and an intricate part of the history of the city as well.
In total, the Grand Central Terminal services 67 different tracks with 44 platforms. This historic train stop is located in Midtown Manhattan and provides much more than transportation for those that visit.
A variety of dining options await at Grand Central Terminal, featuring everything from up-scale bars with dress codes to mouth-watering barbecue joints. Of course, food isn't the only thing you'll find to buy at Grand Central Terminal. Along with the many dining options, there are also the plethora of shops. Whether you need some new running shoes, jewelry, or some portable electronics, there's a shop for you. The next time you find yourself in New York City, be sure to stop by Grand Central Terminal, where you can find everything from transportation to wedding rings waiting just for you.