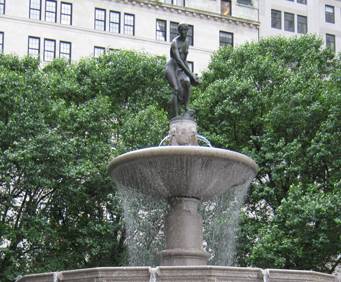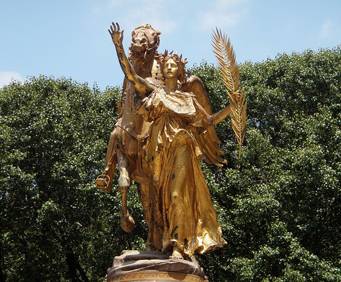 Grand Army Plaza in Brooklyn, NY
Manhattan
Grand Army Plaza is located in Prospect Park in the Brooklyn area.
It has the grandest park entryway in NYC, in response to the Arc de Triomphe in Paris, France. It was created as a memorial to the Union soldiers in the Civil War.

Its elaborately carved design is a base of inspiration for the bronze sculptures that are above the plaza. More statues surround the massive arch on the ground, including a bust of JFK.

Grand Army Plaza is the second largest open air Greenmarket in the city. Each Saturday, members of the community come together, featuring over 600 varieties of farm-fresh fruits, vegetables, baked goods, dairy products and more.