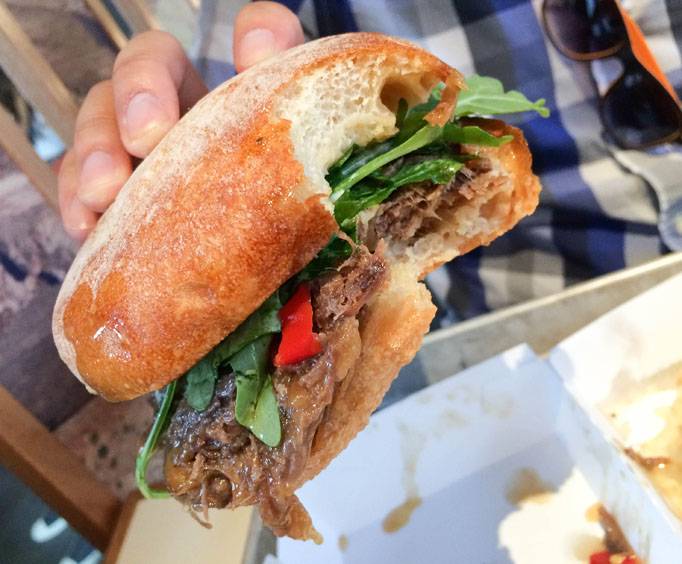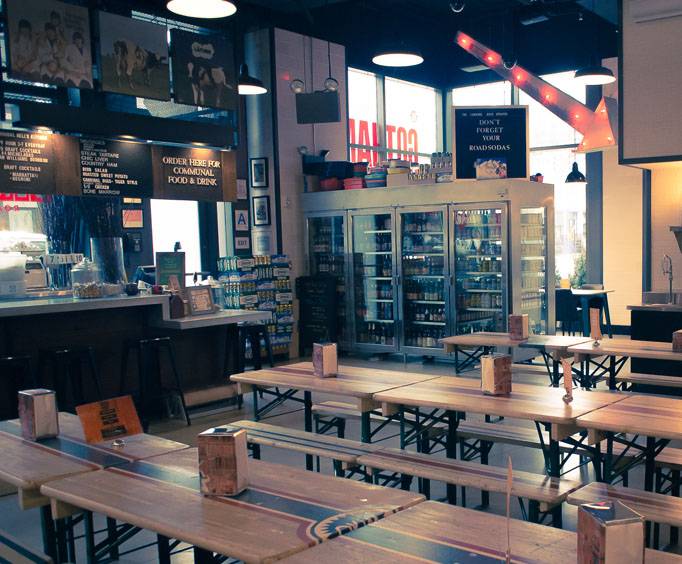 Gotham West Market near New York, NY
600 11th Ave. New York, NY 10036
Gotham West Market is located at 600 11th Avenue in New York, NY. It is a one of kind vendor space that consists of a variety of restaurants and a bicycle shop. The eating space is a communal space so visitors can experience food from a variety of different places.
For a foodie, this is a must stop while visiting New York. There are many different culinary specialities under one roof. There is a coffee shop and also a top rated ice cream shop. Most restaurants are open to midnight on the Friday nights and weekends. This is not a typical food court. Do not forget to check out the bicycle shop. They offer a bicycle concierge.
Looking for a fun, casual, local eating place to relax with family and friends, this is the place. Ordering is easy from a variety of mini-kiosk so everyone can order something different, but everyone can sit together. There is seating outside as well and each place has its own bar area. Its location is near a variety of tourist attractions making it an ideal place to stop for a bite to eat. Other activities near Gotham West Market include Central Park, the Hudson River Park, the Theater District, the Intrepid Sea, Air, and Space Museum, MacMenamin's NYC Hell's Kitchen, the Beast speedboat ride, horseback riding, and the Press Lounge.