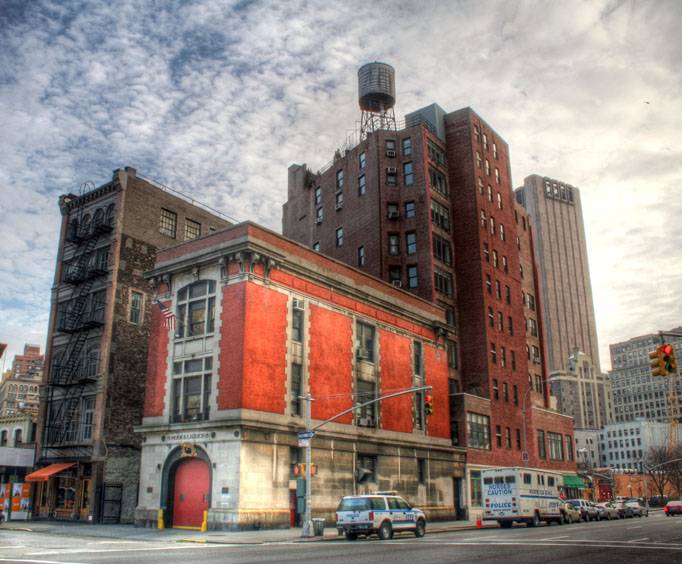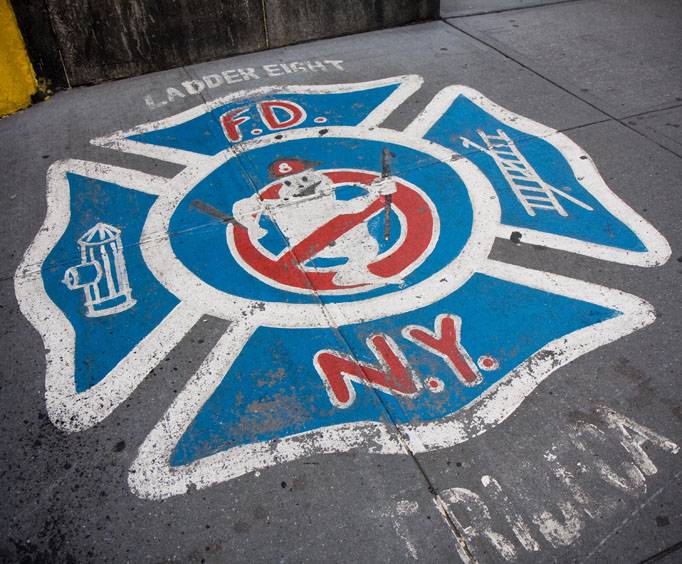 Ghostbusters Firehouse in New York, NY
14 N Moore St. New York, NY 10013
The firehouse that is considered home to the Ghostbusters is located on N Moore St in New York City. It is said that the exterior of the building was chosen to appear in the movies because Dan Aykroyd was familiar with the area and liked the look of the building. The firehouse appeared in other movies including Hitch and in an episode of Seinfeld.
The famous firehouse is actually home to Hook & Ladder Company number 8. Inside the firehouse are crew photos as well as the sign used in Ghostbusters II. The firemen are friendly and do not mind visitors poking around.
The firehouse was built in 1903. It was the firemen from this firehouse that were the first to respond to the September 11, 2001, attacks on the twin towers. The firehouse was almost shut down in 2011, but a campaign to save it was successfully launched. It is in the process of being renovated into a more modern building. This is also the building in which Lego modeled one of its Ghostbuster Legos sets after.
Down from the firehouse is also the diner that was used in the Ghostbuster movie. This is a must stop for any big Ghostbuster fan. Other things to do in the area include the Hudson River Park, I Heart Radio Theater, Aire Ancient Bath, and the Escape Games Inc.