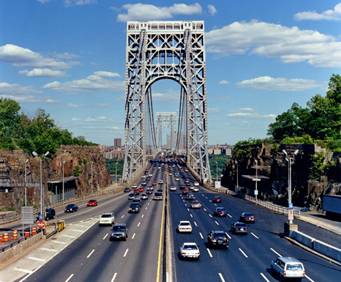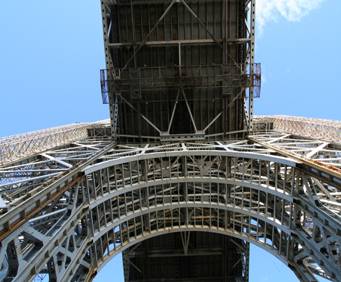 George Washington Bridge in New York City, NY
High above the
Hudson River
, linking the shores of Manhattan and the bluffs of New Jersey's Palisades, stands the George Washington Bridge.
Construction for this powerful structure was completed in 1962, though it had been open and running for thirty years before that. A year later, the bridge's bus station opened. From anchorage to anchorage, the bridge spans a distance of 4,760 feet. There are 12 lanes on each level, both upper and lower, of the bridge as well. It stands a mighty 604 feet above the Hudson River.
The bridge is seen in many movies that are set in New York. These include Aftershock: Earthquake in New York and The Other Guys. The 70s television show Maude also featured the bridge in its opening.