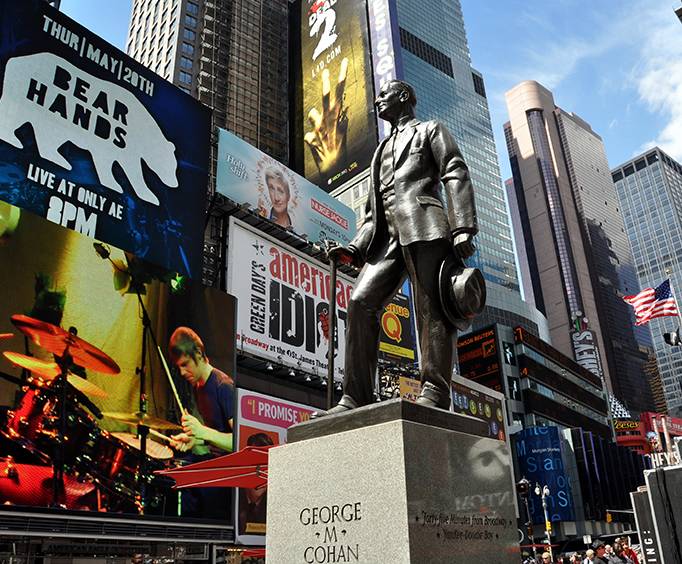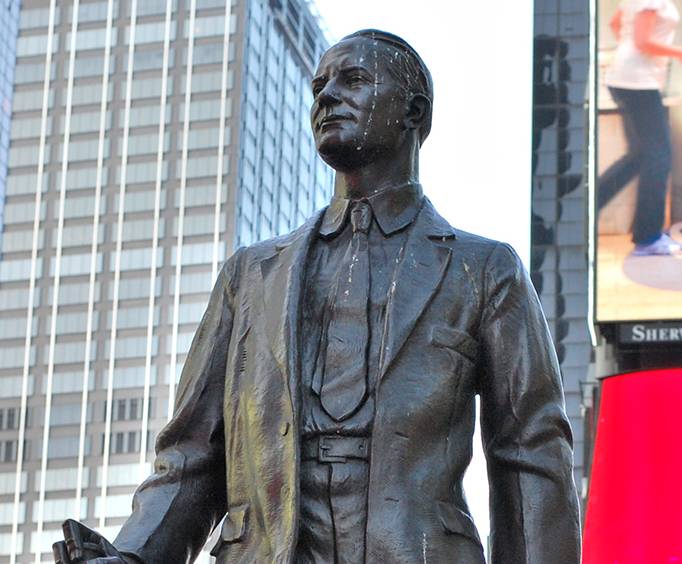 George M. Cohan Statue in Times Square New York, NY
Broadway & 7th Ave , Times Square New York, NY 10036
The George M.
Cohan Statue in Times Square is every inch a unique statue. Visitors flock to Duffy Square to see this statue and also the statue of famed priest-soldier Father Duffy. The George M. Cohan Statue is sculpted entirely of outdoor bronze and was done by the artist Georg John Lober and architect Otto Langman. The statue honors the one-man-show that does define Cohan in depth.
What makes the George M. Cohan Statue of interest to visitors and those that have never experienced it before is clear. It is a special statue that was created out of respect, as well as, loving recognition for a music legend and icon. The musical wonder is no other than George Michael Cohan. George M. Cohan, as he was professionally known, was a famous American entertainer, composer, singer, lyricist, and much more. The George M. Cohan Statue is also a symbol of New York's much beloved Theater District.
The George M. Cohan Statue is just one of the many truly fascinating highlights at Times Square that one will surely want to witness for themselves. New York City has many wondrous sites to behold and this is just one of them that is a must-see. The George M. Cohan Statue was dedicated in 1959, and since that time, has managed to become a major part of the cultural that does define New York as a city overall.