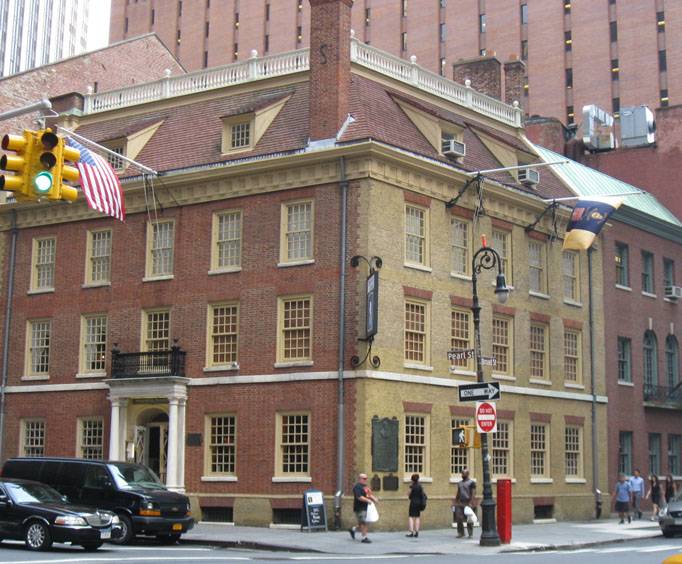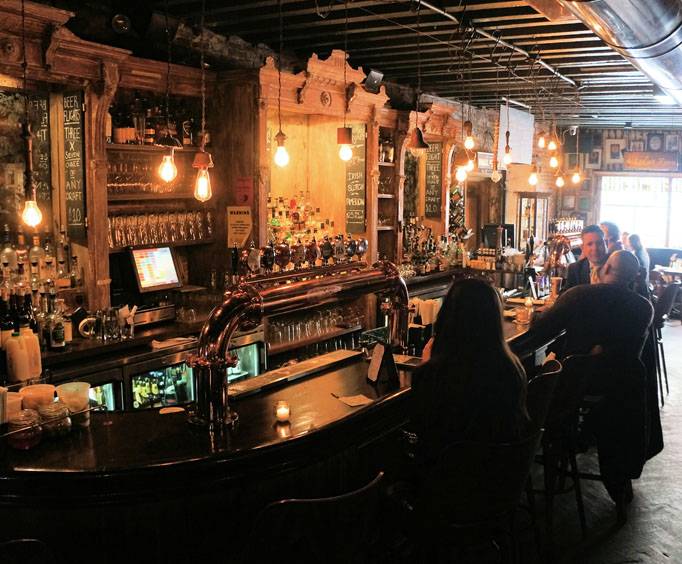 Fraunces Tavern in New York, NY
54 Pearl St. New York, NY 10004
Situated in Lower Manhattan, New York City, Fraunces Tavern is a historic landmark that includes a museum and restaurant. The original tavern was built in the early 18th century in order to accommodate the growing population of colonial New York.
Fraunces Tavern holds tremendous significance in early American history. It is believed that this venue was frequented by general George Washington and his assistants during the American Revolution. The tavern is also considered one of the oldest remaining structures in New York City. Since the early 20th century, the property has been owned by the Sons of the Revolution. Surely, such an organization had tremendous ambitions in trying to preserve a piece of American history in such a prominent location in Manhattan. The brick facade of the Fraunces Tavern makes a stark contrast to the modern skyscrapers that line the busy streets of the Financial District of NYC.
The museum at the Fraunces Tavern displays various exhibits that focus specifically on the American Revolution and colonial times. The Long Room and Clinton Room contain authentic artifacts that are centuries old. Visitors can also satisfy their appetite by reserving a table inside the restaurant at the Fraunces Tavern. This eatery serves traditional food that was most likely enjoyed by colonists many years ago. Featuring wooden floors and other classic elements, the interior design in this historic restaurant pays tribute to great American leaders like George Washington.
Fraunces Tavern is a national historic landmark that is situated in one of Manhattan's busiest districts. Visitors who are interested in early American history should visit this attraction, which also has a casual restaurant with an extensive menu for brunch, lunch and dinner.