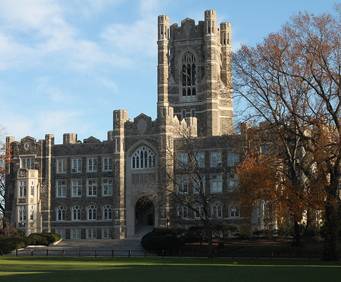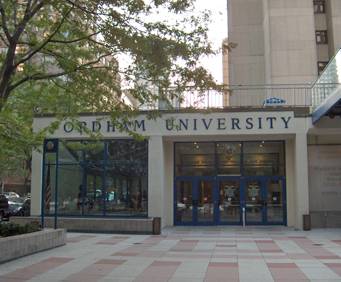 Fordham University in New York City, NY
Fordham University was founded in 1841 as the Jesuit University of New York.
It was originally St. John's College, designated so by the Right Reverend John Hughes, the Coadjutor-Bishop of New York. St. John's College was founded on Rose Hill Manor in the village of Fordham. It was the first higher education Catholic institution in northeast United States. The name of the college was changed to Fordham University in 1907.

There are over fifty majors to choose from at Fordham, in the liberal arts, sciences and business fields. Students come from all around the country to live and learn while completing a rich core curriculum of literature, history, science, theology, philosophy and the arts. Fordham has two residential campuses, a tradition of academic excellence and a partner in the city of New York, giving it nearly unlimited opportunities for students to learn and grow.

Over 15,000 students enroll in one of the ten schools at Fordham every year. Rose Hill is the original campus that is located adjacent to Little Italy, the Bronx Zoo and the New York Botanical Garden. The Lincoln Center campus was established in 1961 and is located adjacent to the Lincoln Center for the Performing Arts.
The following tours go by Fordham University:
On this scenic tour, you will be able to see the cultural diversity of the only New York City borough connected to mainland and see famous landmarks and buildings like the Bronx Zoo, Poe Park, Little Italy, and take part in a Graffiti Workshop!