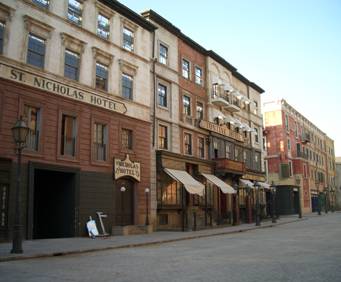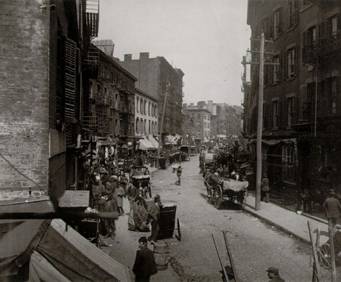 Five Points District of New York City, NY
Located at the intersection of what was once known as Anthony, Orange, Mulberry, Cross and Little Water - the five points of which lend this district its legendary name - the Five Points District was once infamous as a notorious slum, but later went on to inspire several stories, books and even a movie owing to the significant contribution it has made to the history of the nation.
This neighborhood, which was formed around 1820, was renowned to have the highest incidence of murder in any slum across the world. The immense population of most African American and Irish immigrants was also plagued by massive unemployment and disease, which in turn gave this 'melting pot' its notorious reputation of being a classic definition of all the ills of Western society.

The slum was finally demolished in the late nineteenth century after relentless slum clearance efforts. Today, this historic landmark is home to the famous Foley Square, Columbus Park and Collect Pond Park., with the facilities of the New York City Department of Correction being only the remnants of the crime-infested bygone era that this neighborhood has witnessed.

The Five Points District has found mention in numerous cinematic and literary pieces, which include Martin Scorsese's acclaimed film 'Gangs of New York', while also Charles Dickens' novel 'American Notes'. Irrespective of whether it's your first time in New York, or one of several more to follow, the Five Points District is a must-visit if you're looking to capture the long-lost underbelly of this once infamous city.