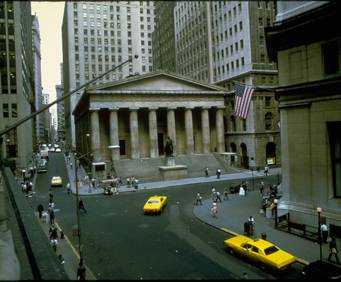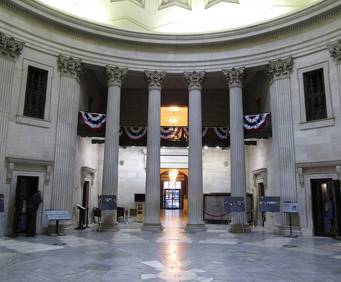 Federal Hall National Memorial in New York City, NY
26 Wall St New York, NY 10005
The Federal Hall National Memorial is the site of many historical events.
It is the site where John Peter Zenger was jailed, tried and acquitted, where the Stamp Act Congress came to be, where the Northwest Ordinance was adopted, where Pierre L'Enfant remodeled City Hall for the new federal government, where the First Congress met to write the Bill of Rights and where George Washington was inaugurated.
The structure that is seen on the building today was that of a Customs House that opened in 1842. The Customs moved 20 years later to 55 Wall Street and the building was transformed to the US Sub-Treasury. For years, millions of dollars of gold and silver were kept in the basement vaults of the beginning until the Federal Reserve Bank replaced the Sub-Treasury system in 1920.
The following tours visit Federal Hall National Memorial:

The New York See It All Tour is exactly what it sounds like: an all-encompassing guided tour of New York City.