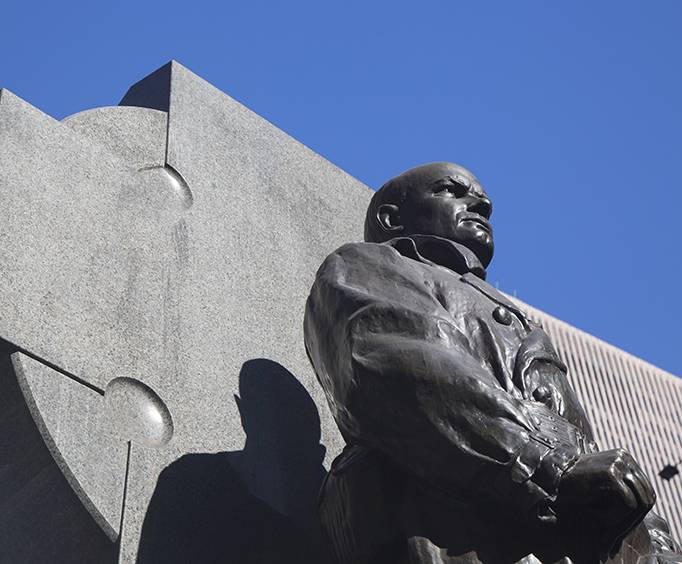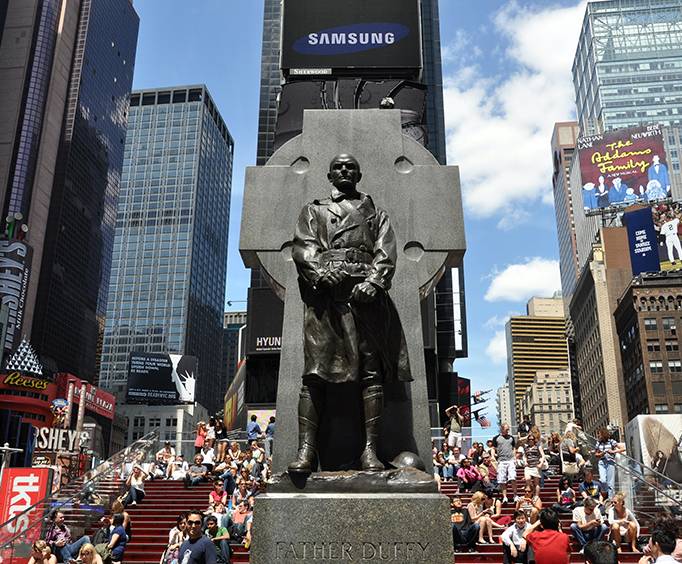 Father Duffy Statue in Times Square New York, NY
7th Ave & W 47th St New York, , NY 10036
The Father Duffy Statue in
Times Square
New York, NY is located in Duffy Square.
Duffy Square is in between 45th and 47 Streets, which is at Broadway and Seventh Street. Back in 1969, the site of the statue itself, was a popular gathering spot. Today, it is one of the key spots that people do make a note to visit, when they are personally discovering Times Square for themselves.
There are lots of things that do make this statue fascinating to tourists and natives alike. For one thing, the statue is made entirely of bronze, and is a realistic depiction of the famed heroic soldier priest. The square itself is named after him. There is also another statue in Duffy Square and it is of the song and dance legend named George M. Cohan. The Father Duffy Statue was sculpted by Charles Keck and unveiled in Times Square back in 1937. The statue of Father Duffy, and the square, are both listed in the National Register of Historic Places since 2001.
The Father Duffy Statue in Times Square is an exquisite work of art, as well as, an imposing sentinel of the stoic soldier-priest who did New York very proud. The statue is every inch an excellent memorial to honor this amazing man who died in 1932. It is truly a site well worth visiting for all those who have never seen it before.