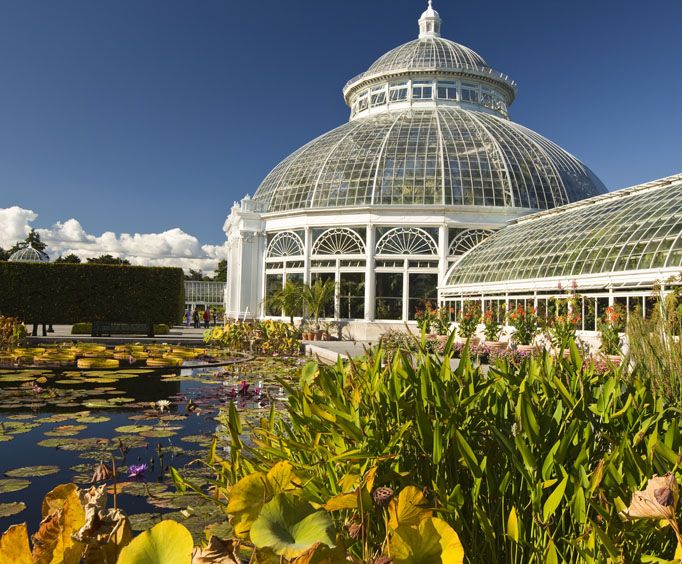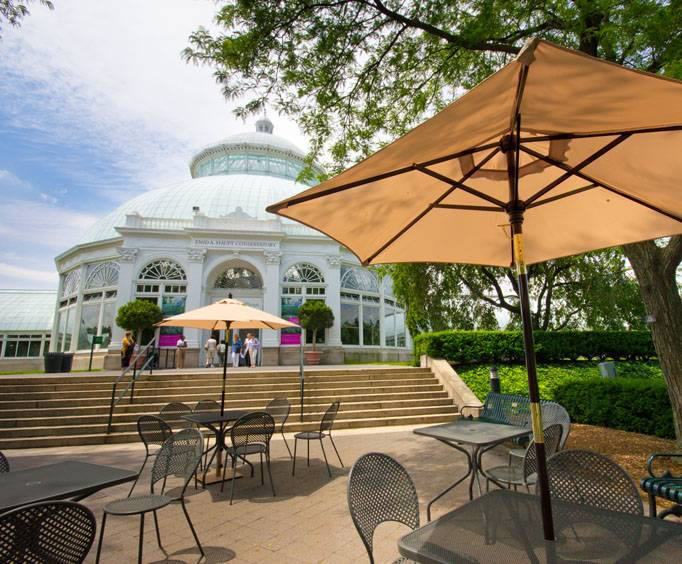 Enid A. Haupt Conservatory near New York, NY
2900 Southern Blvd. Bronx, NY 10458
The Enid A.
Haupt Conservatory is a gorgeous Victorian-style glass-domed greenhouse. It is the largest and most magnificent greenhouse in the United States. It is part of the 250 acres at the New York Botanical Garden.
The gardens in the Enid A. Haupt Conservatory are ever-changing and the seasons provide endless beauty for all to enjoy. Open year-round, it is the perfect peaceful retreat for scientists and families alike. The 10 pavilions will provide all day enjoyment as well as the grand Palm House Pavilion, which is the famous center dome.
The Conservatory was first opened in 1902. It was constructed to resemble structures of the Royal Botanical Garden and has undergone numerous restorations over the years. The Conservatory is part of the legacy left by Enid A. Haupt who had a great love for horticulture and preserving public gardens. Her generous contribution to the conservatory's restoration and continued preservation spurred the renaming of the gardens to the Enid A. Haupt Conservatory.
The Enid A. Haupt Conservatory is a must see for any trip to New York. It is a beautiful and famous New York City landmark. If you are visiting during the holidays, be sure to check out the Holiday Train Show. The Conservatory is also located close to Yankee Stadium and the Bronx Zoo.
Events at Enid A. Haupt Conservatory