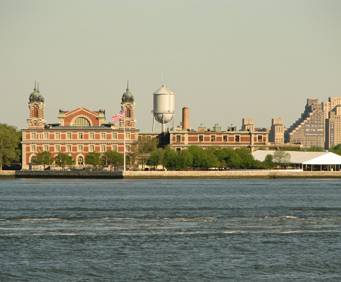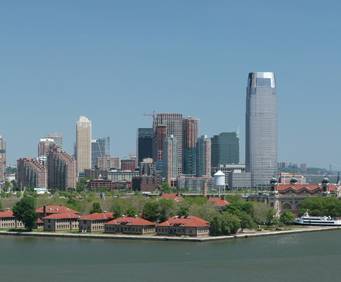 Ellis Island in New York City, NY
Almost half of the American population can trace their family back to Ellis Island, which has, over the years, become one of the most visited tourist spots in the nation.
Over twelve million immigrants came to America at Ellis Island between 1892 and 1954. President Benjamin Harrison designed the island as the first Federal immigration station in 1890. Before then, it had been known as Kioshk, Oyster, Dyre, Bucking and Anderson's Island and had been a pirates' hangout, a harbor fort and an ammunition and ordinance depot.
Only two percent of the immigrants who came to Ellis Island were denied entry into the U.S., and those were usually because of a contagious disease or legal inspections. Immigration to Ellis Island decreased around the time of World War I. In 1954, the station closed.
President Lyndon Johnson declared Ellis Island a part of the Statue of Liberty National Monument in 1965, and it was opened for visitation to the public in 1976 until 1984. That year, it underwent a $160 million restoration project. In 1990, the Ellis Island Immigration Museum was reopened to the public, welcoming nearly two million visitors every year to this day.
The following tours visit Ellis Island:
The following tours go by Ellis Island: