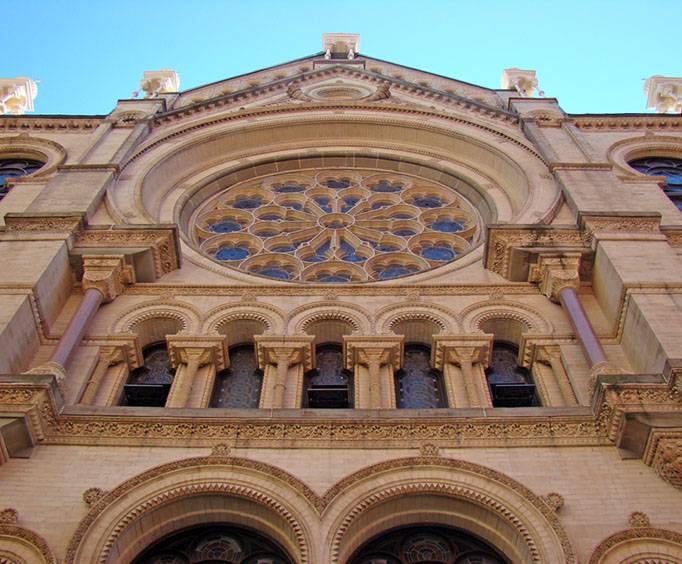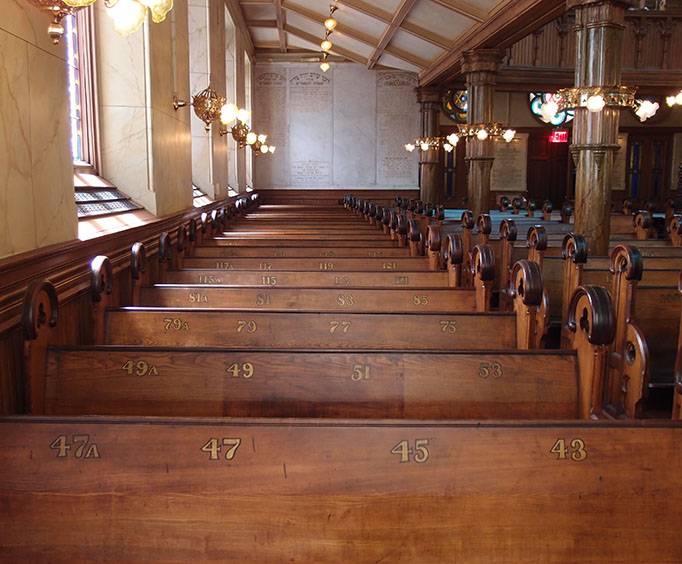 Eldridge Street Synagogue in New York, NY
12 Eldridge St. New York, NY 10002
The Eldridge Street Synagogue in New York is a beautiful landmark in the historic Lower East Side of New York City. The synagogue is authentic, and allows you to see the past through paintings, descriptions, and the breathtaking building that stands strong to this day. The building has transformed through the ages, the but the spirit remains.
It began in 1880 when Jewish immigrants began to arrive heavily in New York. Eastern European Jews particularly helped to build the synagogue in time for the Jewish holidays that season. It was a symbol of religious freedom - a concept that had all but been destroyed in their native European land. It attracted millions of people until the 1920's, when a decline began to happen.
Immigration quotas began to go down during the Great Depression in the United States. This is interesting because it meant that less Jews were coming into New York City, and therefore the synagogue had less money to operate. Basic bills like heat and light were difficult to pay. Because of this, the synagogue's future was in jeopardy.
Thanks to the good will of people around the world, the synagogue has been able to survive through the ages by being named a historical landmark. Aside from the rich cultural history, the beautiful architecture, and the intellectual prowess surrounding the building, you can know full well that you are giving back to an important building in American history by visiting the Eldridge Street Synagogue in New York, NY.