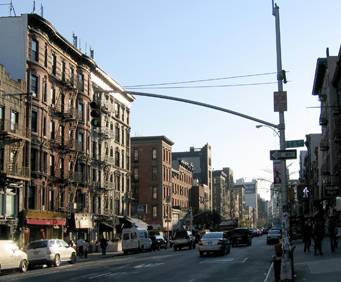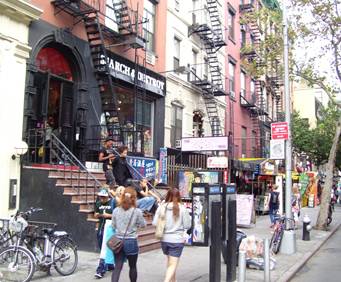 East Village in New York City, NY
East Village is located in the borough of Manhattan and includes several smaller neighborhoods, like Alphabet City and the Bowery. Before the neighborhood began developing, it was considered to be a part of the Lower East Side. However, in the late 1960s, it began to develop a separate identity and culture and became its own area.
The East Village is a center of counterculture in New York. It is the birthplace and home of many artistic movements, like punk rock and the Nuyorican literary movement. Many protests and riots have also taken place in East Village. The community is diverse, the nightlife is alive and the art is abundant here.
Parks in East Village include Tompkins Square Park, East River Park and the community gardens of East Village. The Amato Opera, La MaMa E.T.C. - avant-garde theater, the Metropolitan Playhouse and the long-running Off-Broadway performance Stomp! are all located in East Village, as well.
Festivals take place throughout the year, such as the Mayday Festival, the Charlie Parker Jazz Festival, the HOWL! Festival and the FAB! Festival & Block Party.
Many notable residents live or have lived in East Village, including poet W.H. Auden, actress/singer/writer Rosario Dawson, singer and songwriter Lady Gaga, singer Madonna, Harry Potter actor Daniel Radcliffe, musician Joey Ramone and actress Rachel Weisz, among dozens of others.
The following tours visit East Village:
4/19/2019 - 3/31/2020
Experiencing the thrills of New York City first-hand has never been as easy or exciting as with this 48-hour pass to enjoy over 50 stops throughout the Big Apple from the luxury of a Double Decker Bus.