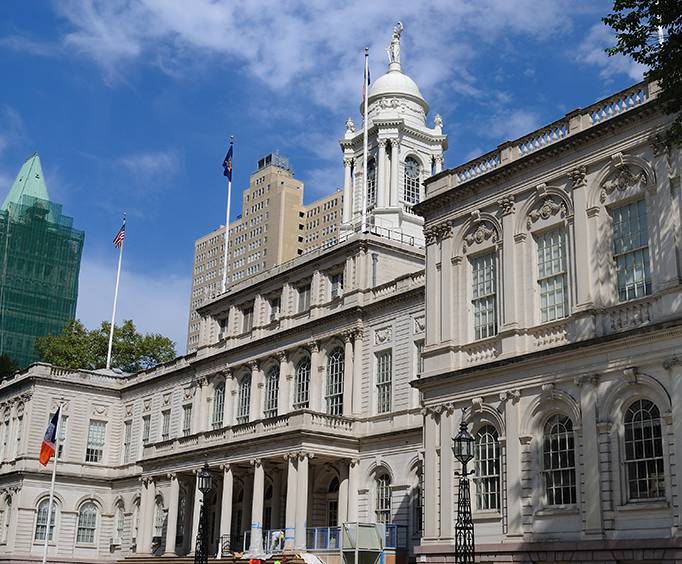 Downtown Civic Center in New York City, NY
156 5th Ave New York, NY 10010
The Downtown Civic Center is found in the lower Manhattan within New York City.
Around the Center, you find key facilities such as; One Police Plaza, New York City Hall and the Courthouses at Foley Square. It is also the hub for municipal buildings and stretches between Chinatown and Tribeca. Some of the key municipal buildings in the Civic Center include United States District Court and the City Hall.
Most of governmental activities also take place in the Center, while others take place in the nearby parts of the District. The happenings include: industrial activities, entertainment, warehousing and residential dwellings. There are also key facilities in the Centre such as the Chinese restaurants next to Civic Center's, residential buildings and known museums. The place is roughly 5 blocks wide and 10 blocks long but it is less dense compared to Manhattan where the number of people is approximately 35,000, while the Civic Center holds an average of 20,000 residents.
In 1900s is when the economy and financial power of Civic Center started growing. The Emigrant Savings Bank that was built in 1850 provided financial services to the New York's increasing Irish Catholic immigrant population. More so, it enabled easier transfer of money between Emigrant's branch offices within Dublin and New York. However, in 1908, they shifted their headquarters to Civic Center forming the biggest bank establishment within United States.
With key governmental facilities and unique tourist attractions, Civic Center is a place someone cannot miss to visit. Some of the key decisions are debated within its buildings with powerful and well-dressed people moving to and fro. Civic Center is a central place and teems with the great looking marble staircases having 15 subway lines. The neighborhood is all about business hence favoring people who seek to know more of business trends.