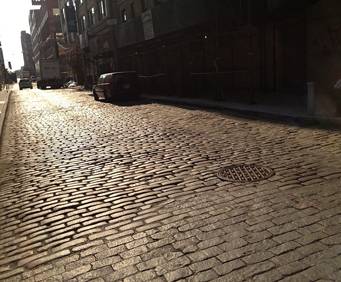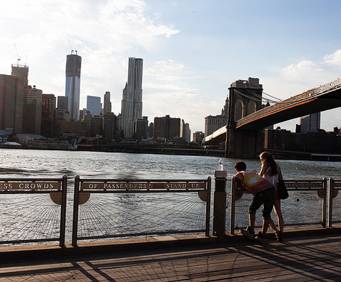 DUMBO in New York City, NY
DUMBO, or 'Down Under the
Manhattan Bridge
Overpass,' is a neighborhood in Brooklyn, encompassing two sections. One section is located between the Manhattan and Brooklyn Bridges, while the other continues from the Manhattan bridge to the Vinegar Hill area.
DUMBO was originally known as Fulton Landing, the ferry stop that connected it to Manhattan prior to the opening of the Brooklyn Bridge. In the 1890s, it became a manufacturing district that housed warehouses and factories. Eventually, the neighborhood became more residential, welcoming artists and young homesteaders to the area. The large and inexpensive loft apartments were popular for artists. In the late 1970s, homes began to move in.
The neighborhood was dubbed 'DUMBO' in 1978. New residents hoped that the nickname would deter developers from arriving in the neighborhood. But towards the end of the 20th century, property began to rise in cost and the neighborhood became gentrified.
In December of 2007, the New York City Landmarks Preservation Commission voted to designate DUMBO as the 90th historic district in the city.