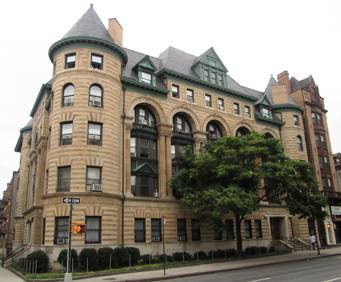 Crown Heights in New York City, NY
Located in the central portion of the borough of Brooklyn in New York City, the main way through to Crown Heights is the Eastern Parkway, which was designed by Frederick Law Olmstead.
The area was originally known as Crow Hill and was a series of hills that ran east and west. When Crown Street cut through the area in 1916, the name was changed to Crown Heights.

Today, the neighborhood is bounded by Washington Avenue, Atlantic Avenue, Howard Avenue and Empire Boulevard.

Nearby attractions include the Brooklyn Botanic Garden, the Brooklyn Museum, the Brooklyn Children's Museum, the Brooklyn Public Library and the Jewish Children's Museum.