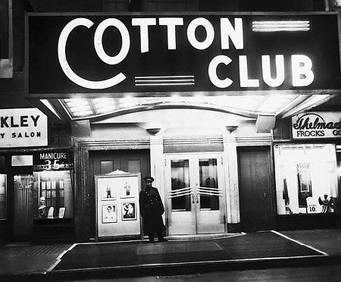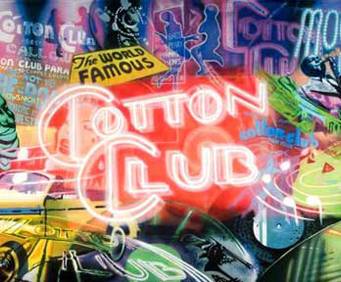 Cotton Club in Harlem, NY
656 W 125th St New York, NY 10027
This club started out as an establishment opened by heavyweight boxer, Jack Johnson, called Club De Lux, which closed in 1923 and it was sold to gangster Owney Madden.&
This club started out as an establishment opened by heavyweight boxer, Jack Johnson, called Club De Lux, which closed in 1923 and it was sold to gangster Owney Madden. Looking for a place to sell his own Madden's #1 Beer, who named it the Cotton Club and styled it after a plantation environment. The Cotton Club featured mostly black performers, and only allowed white patrons through the doors. This 'White Only' policy miraculously heightened its appeal, not only to locals but to world-wide visitors. This was great club that appealed to the elite.
Only the wealthiest, most influential, famous, and notorious went there, such as celebrity clientele including Bing Crosby, Jimmy Durante, Cole Porter, Doris Duke, Irving Berlin, Dutch Schultz, and many more. Many early black entertainers got their start at the Cotton Club including Duke Ellington, Ethel Waters, Cab Calloway, Lena Home, the Nicholas Brothers, and many more.
The club offered the opportunity to mingle with the gangsters and celebrities, as well as, sample the best of décor, cuisine, and entertainment New York had to offer. Reopening in 1978, Mr. John Beatty, the current owner of the Cotton Club, retracted the 'White Only' policy, welcoming all patrons into the club no matter what the color of your skin.
Since its opening in 1923, the club has been famous for its finest in musical entertainment, and still today continues in this great virtue. It still features five-star cuisine along with a swing dance night, a jazz show, and a brunch and gospel show.
The following tours visit Cotton Club:
4/28/2019 - 3/29/2020
You'll learn all about Harlem on the 4 hour Harlem on Sunday Tour and Gospel Service where you will view sights like The Cotton Club, Strivers Row, Sylvan Terrace, Sugar Hill, and more before joining a Harlem Gospel Service.
Learn about Harlem's rich history and enjoy a delicious dinner of soul food at a local Harlem restaurant, then dine out for drinks while you experience jazz played the way it was meant to be at one of Harlem's local Jazz clubs all in this 5 hour tour.





The following tours go by Cotton Club:
Enjoy a spiritually uplifting experience with the Harlem Gospel on Wednesday Experience.