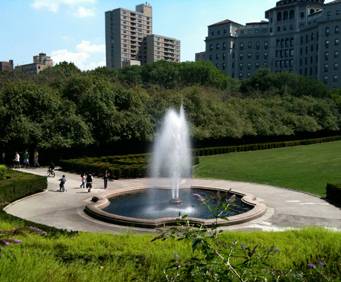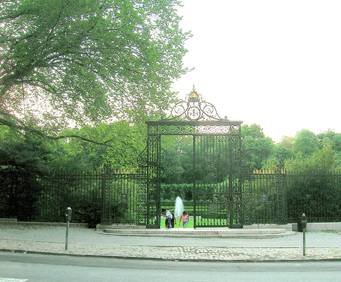 Conservatory Garden in Central Park in New York City, NY
5th Ave and 105th St New York, NY 10029
Located at
5th Avenue
and 105th street and open daily from 8am until dusk, Conservatory Garden is the only formal garden found in
Central Park
. The quiet, calm atmosphere of the Garden, free from runners and bicyclists, makes it an ideal spot for both weddings and relaxing afternoon walks.
Along with Conservatory Water, Conservatory Garden was opened in 1937 to replace the original but quickly deteriorating structure that had been a part of the Park's initial plan. The Garden, designed by Gilmore D. Clarke, is composed of six acres of beautiful seasonal plants that are arranged into three styles: English, French, and Italian.
Visitors can find their way into the garden by entering through the Vanderbilt Gate, which formerly served as an entrance to the Vanderbilt mansion. From there, guests can stroll through the magnolia and lilac trees of the English garden, stopping to admire the statue of well-known author Frances Hodgson Burnett. To the north lies the Italian garden, featuring crabapple and yew trees in addition to a large fountain and a wisteria pergola. The French garden offers spring tulips in abundance and contains Walter Schott's sculpture, Three Dancing Maidens.