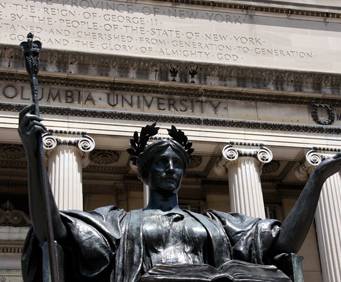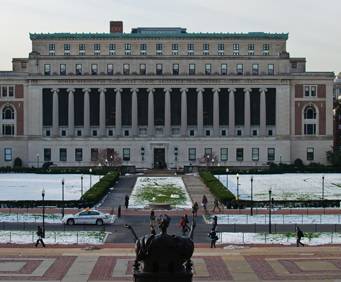 Columbia University in New York City, NY
116th St & Broadway New York, NY 10027
The oldest institution of higher learning in New York, and fifth in the country, is Columbia University, founded in 1754.
The university was originally called King's College, by the royal charter of King George II in England. The first classes were held by Samuel Johnson in the Trinity Church schoolhouse, now lower Broadway. Eight students occupied the classroom. During the American Revolution, the college's growth was forced to a stop. In 1776, a suspension of instruction took place. Eight years later, it reopened as Columbia College.
In 1857, the college moved from its home in Park Place to East 49th Street and Madison Avenue. It stayed here for the next forty years and quickly began to take on the shape of a modern university. In 1897, Columbia College moved to Morningside Heights with Seth Low as the president. Low strived to receive a university ideal for the college.
As alumnus Herman Wouk stated, Columbia became a place of "doubled magic," where "the best things of the moment were outside the rectangle of Columbia; the best things of all human history and thought were inside the rectangle."
The following tours go by Columbia University:

4/21/2019 - 3/29/2020
You'll learn all about Harlem on the 4 hour Harlem on Sunday Tour and Gospel Service where you will view sights like The Cotton Club, Strivers Row, Sylvan Terrace, Sugar Hill, and more before joining a Harlem Gospel Service.
Events at Columbia University