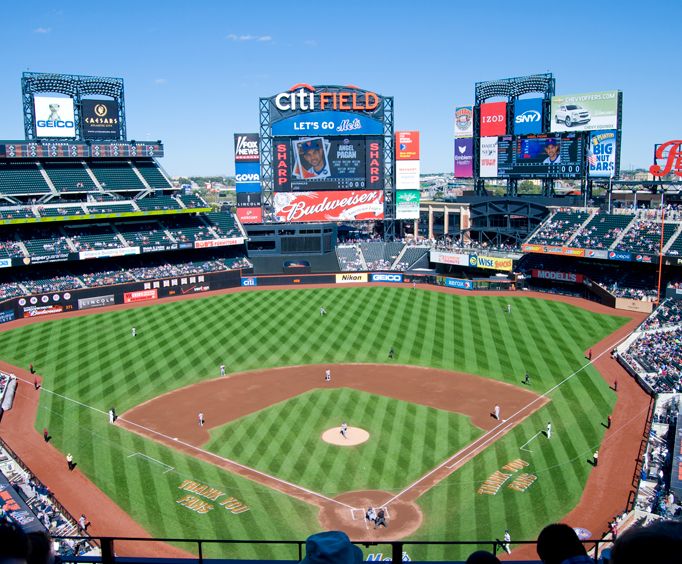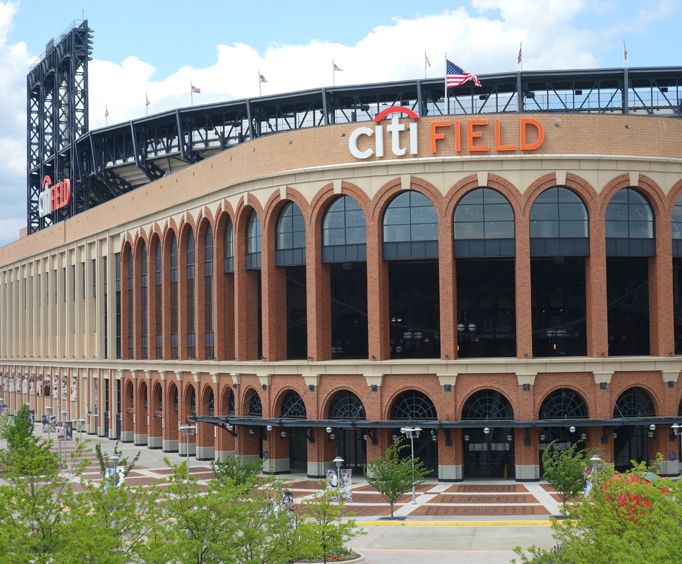 Citi Field in New York City, NY
Roosevelt Ave at 126th St New York, NY 11368
As the home stadium for the New York Mets professional baseball team, Citi Field is one of New York City's most popular attractions. The open-air stadium is located in the Queens section of the city, and has a seating capacity of 41,000.
Baseball fans can purchase tickets to Mets games online, or at the stadium on game day if the game is not sold out. Tours of Citi Field are offered on Wednesdays and Fridays, and are now available on game days and non-game days. A wide variety of food concessions are on hand at the stadium, and six full-service, restaurant/clubs are among the stadium's many amenities.
Citi Field opened in 2009, and it actually seats fewer people than the Mets' former home, Shea Stadium. The Mets Hall of Fame and Museum is situated on the premises of the stadium, as is a Mets team store. At this store, fans can purchase all sorts of authentic and official team equipment and collectible merchandise.
Whether the Mets are playing or not, Citi Stadium is always an interesting place to visit. When you're in New York City, try to make a point of checking out this fun attraction. Citi Field is easily accessible by bus, train and subway. For people who are driving, the stadium can also be easily accessed, and lots of parking is available. In the areas surrounding Citi Field, there are plenty of other interesting things to see and do.