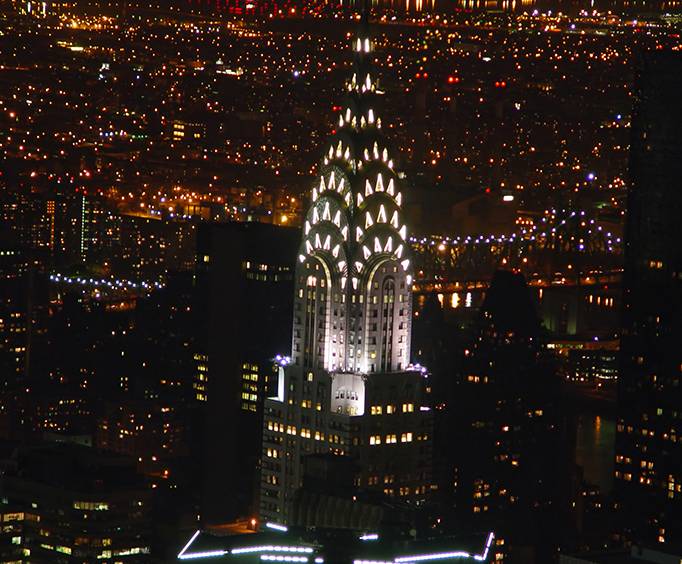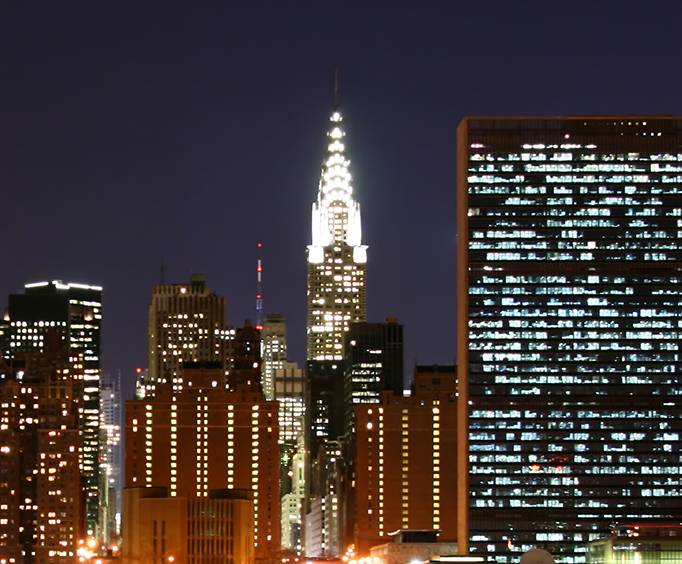 Chrysler Building in New York City, NY
405 Lexington Ave New York, NY 10174
When you gaze up at the Chrysler Building in New York, NY located in the East Side of Mid-town Manhattan, you will become mesmerized by the architectural style.
The Chrysler Center, a two-building complex site, sits perched on 42nd Street. The 77-story building, is a skyscraper. It's an iconic landmark, that boast streamline modern architect. It stands tall among many of the skyscraper's in New York city.
People come to the Chrysler Building, for business meetings, state-of-the-art office space, for quality shopping, or to dine at the Capital Grille or The Cloud Club. When you further look up at the building, you will see steel eagle ornaments, and a spike at the top, which touch the skyline. There is also an observation deck, which is fascinating, and the 360 views, are memorable. When you walk through the hallways, it's screams art deco and modern style.
The Chrysler Building is a historical building, which have incredible views overlooking Central Park, East River, Grand Central Station terminal, and some of the boroughs of New Jersey. The Chrysler East portion of the building has a charming glass façade, that appealing and is unique. It's a building to desire!
The Chrysler Building is worth the visit. It's opulent and it's detail-oriented architect's styled designed by William Van Alen and Phillip Johnson has brought exuberant and endless success to it's originality!