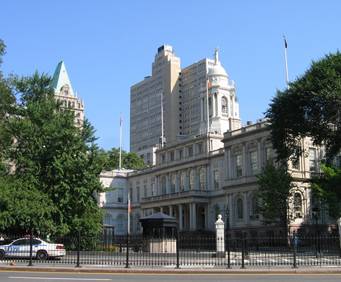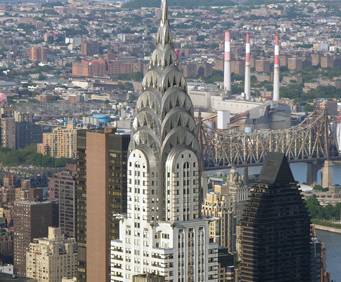 Chrysler Center in New York City, NY
405 Lexington Ave New York, NY 10174
The Chrysler Center is made up of two buildings: the Chrysler Building and the Chrysler East Building.
The center holds businesses and retail stores alike and takes up over one million square feet. Tishman Speyer purchased the entire block front of 42nd Street, between Lexington and Third Avenues, in order to restore the Chrysler Building and reconfigure Chrysler East. The result was a unique real estate location. The new millennium style of Chrysler East meshed with the historic grandeur of the Chrysler Building.
Inside, you can find a newsstand, coffee shop, a deli, FedEx, a pharmacy, camera and shoe-shine shops and more. The landmark gives a 360-degree view of Manhattan and the surrounding area. It also provides a direct route to Grand Central Terminal and public transportation.
The following tours go by Chrysler Center:
Be a part of all that New York City has to offer when you take the New York, New York Sightseeing Tour which includes top highlights of the Big Apple.


The New York See It All Tour is exactly what it sounds like: an all-encompassing guided tour of New York City.