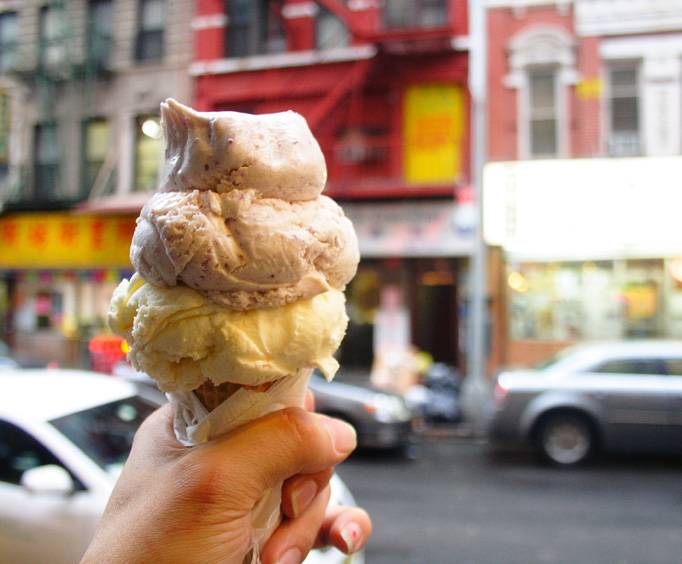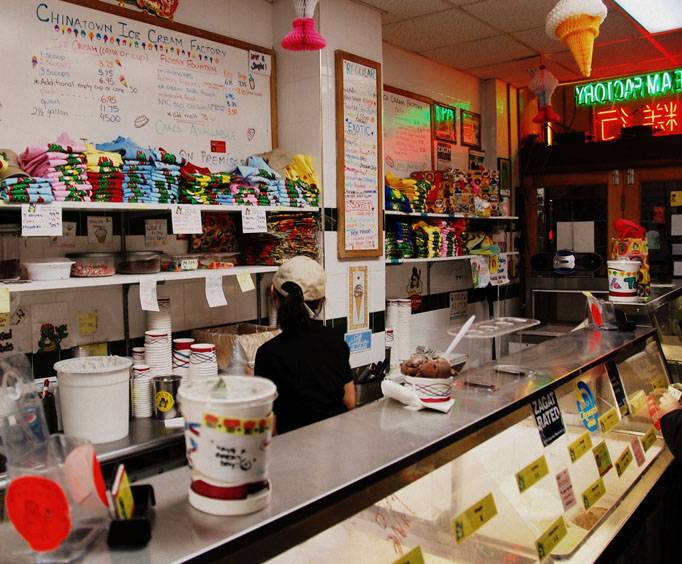 Chinatown Ice Cream Factory in New York, NY
65 Bayard St. New York, NY 10013
The Chinatown Ice Cream Factory has become a time-honored tradition in the heart of Chinatown, NY for over thirty years.
The ice cream factory has become an attraction for visitors headed to Chinatown.
The Chinatown Ice Cream Factory has built a reputation as not only being family operated but also for making its own homemade ice cream. These ice cream flavors go beyond the standard vanilla, chocolate and strawberry. Customers can pick from a wide array of flavors in combinations such as coconut fudge, almond cookie, green tea, ginger, and coffee just to name some choices from the vast menu. But that is just the beginning. The Chinatown Ice Cream Factory also features some specialized limited edition flavors such as cherry pistachio and chocolate bacon. Needless to say, there is just about any flavor combination you could imagine. It's easy to find a new favorite.
As if the vast amount of flavors of ice cream made from scratch wasn't enough for customers to want to stop into the Chinatown Ice Cream Factory, there is also a sense of history. There is a reason why the Chinatown Ice Cream Factory remains in business for almost forty years. The attention to quality and good customer service has given the restaurant not only positive reviews but great feedback from the public. It's a tradition that has been handed down through the years from generation to generation and each has honored to quality that had made the ice cream factory famous.