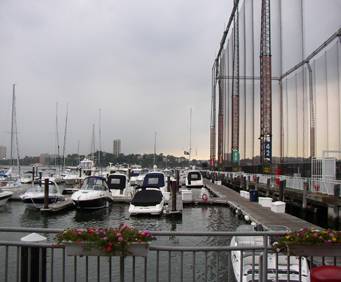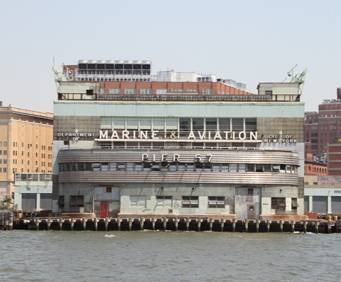 Chelsea Piers in New York City, NY
62 Chelsea Piers New York, NY 10011
Chelsea Piers is a series of piers on the West Side of Manhattan in New York City in the Chelsea neighborhood, on the northern edge of
Greenwich Village
and the Meatpacking District. They were a passenger ship terminal in the early 1900s that was used by the RMS Lusitania and was the destination of the RMS Titanic. The piers are currently used by the Chelsea Piers Sports & Entertainment Complex. Pier 59 is home to the Chelsea Brewing Company, the only micro-brewery in Manhattan. The new complex includes film and television production facilities, including those for CBS Sports Network and Food Network, a health club, a day spa, the city's largest training center for gymnastics, two basketball courts, playing fields for indoor lacrosse and soccer, batting, a rock climbing wall, and dance studios. In addition there is an AMF Bowling center, a golf club with multi-story driving range, and two full sized ice rinks for skating. The complex also includes a marina for mooring private boats.
Chelsea Piers is a Tour Stop / Pick Up for the following tours:

With the New York Water Taxi, you can enjoy a One Day Hop-On/Hop-Off Pass that will allow unlimited use throughout the duration of your pass, with the taxi serving nine popular areas of New York City.