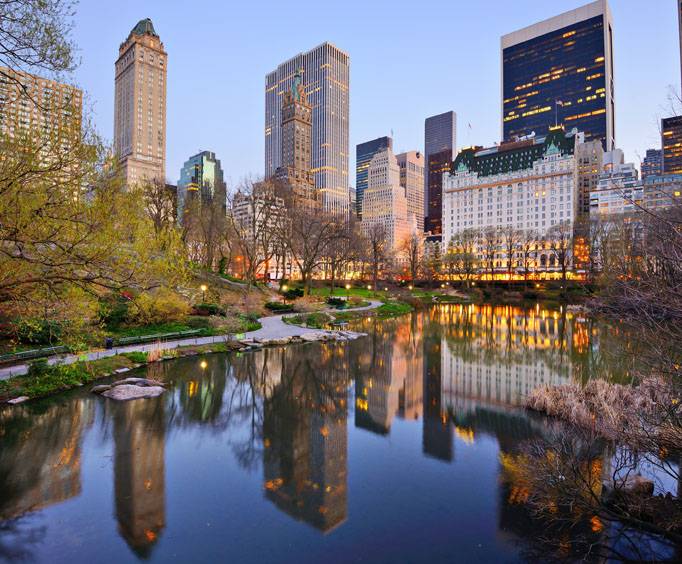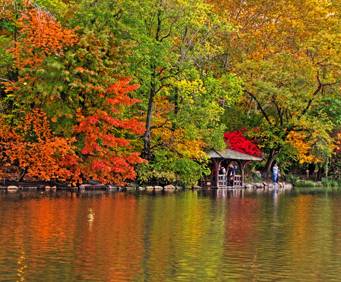 Central Park in New York City, NY
59th Street to 110th Street New York City, NY 10021





(
5.0
)
Based on

3

reviews ↓
The following tours visit Central Park:
The following tours go by Central Park:
As the most frequented urban park in the nation, Central Park has become a well-known area throughout the entire United States.
This 843-acre patch of rolling grass, lakes, streams, and natural beauty has solidified itself into the annals of Americana in a variety of ways. Featured in hundreds of movies and thousands of television programs, Central Park can provide a time of movie location sightseeing just as easily as it can provide a day of outdoor activity.
Aside from film settings you'll encounter, you'll also find dozens of beautifully artistic fountains and sculptures, like those found in Bethesda Terrace. Bethesda Terrace hosts the popular Bethesda Fountain, the central feature of the terrace. The pool of the fountain is centered by a sculpture from the mid-late 1800s that depicts an angel. Beneath her, four four-foot cherubs (Temperance, Purity, Health and Peace) stand as well. This statue is also called the "Angel of the Waters." Another fountain you can see in the park is Cherry Hill Fountain, which was once a watering trough for horses in the 19th century.
Whether you're looking for a place to play with the children, get a little exercise, or even lounge around, Central Park is the premier place to go in New York City. Even if you don't plan on staying around long, Central Park should definitely be at the top pf your list of sights to experience while visiting the Big Apple.
Reviews

MOST POPULAR THINGS TO DO
IN NEW YORK CITY NEW YORK