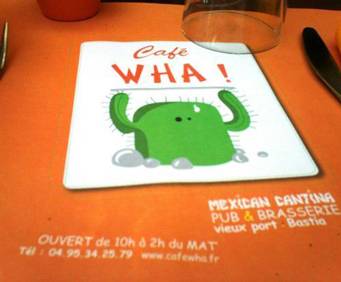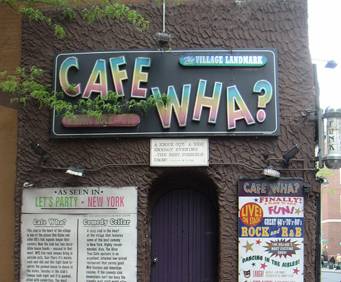 Café Wha? in New York City, NY
115 Macdougal St Manhattan, NY 10012
Café Wha? has been a popular destination in the
Greenwich Village
for over sixty years. In the 1960s, artists would frequent the bar, which was known as a sanctuary for talent. Notable patrons included Allen Ginsberg, Bob Dylan; Jimi Hendrix; Bruce Springsteen; Peter, Paul & Mary; Kool and the Gang; Richard Pryor and Bill Cosby.
The Café Wha? still showcases incredible talent. They currently have the three greatest house bands in all of New York City. Brazooka plays Monday nights. This authentic Brazilian dance band mixes some Jazz and Samba into their unique sound. On Tuesdays, you can catch Disfunkton, who takes on the roots of R&B and Funk music. And from Wednesday through Sunday, the Café Wha? House Band plays everything: Motown, Reggae, R&B and Classic, Alternative and Modern Rock.
Café Wha? also features amazing food, along with the amazing talent. Everything from the Middle Eastern Platter to quesadillas and burgers are served. Beer, wine, champagne, martinis, frozen drinks and specialty drinks are all also available.