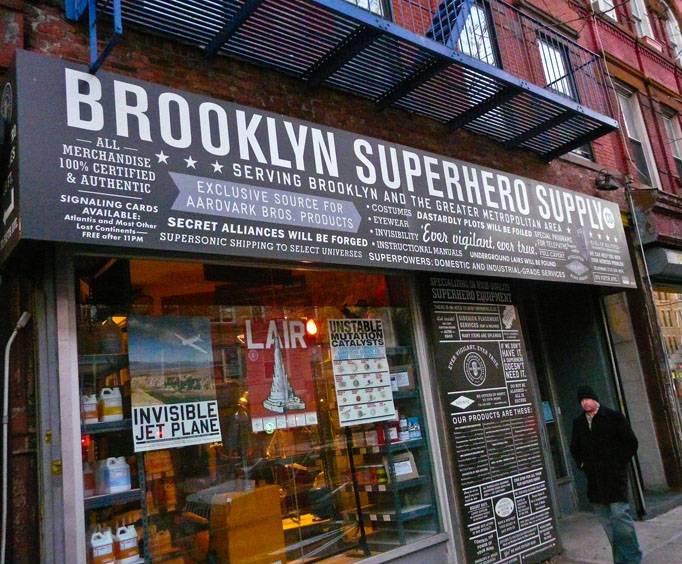 Brooklyn Superhero Supply Company near New York, NY
372 5th Ave. Brooklyn, NY 11215
The Superhero Supply Company is a very fun place to visit and you can feel great knowing your purchases are making a difference.
The store is run completely by volunteers and all proceeds go to tutoring underprivileged children. Here, visitors can pick up all kinds of superhero capes, belts and anything else a budding crime fighter needs.
While at the store, you can test out the cape, get devillanized, and even check out what is beyond the portal. The staff is all volunteers and it is apparent they love what they do. The staff will go above and beyond to make your visit special. The store looks like it was pulled out of your favorite superhero comic book.
The Superhero Supply Company is conveniently located in Park Slope, only a short train ride from Manhattan. Park Slope is picturesque and has great shopping. There are also many great restaurants in the area. Since it is staffed by volunteers, the hours can sometimes vary so it would be a good idea to call before coming in.
The Superhero Supply Company is a must-see for any would-be superhero. Visit the store then have a great lunch, stroll the shops, or just take in the scenery at Park Slope.