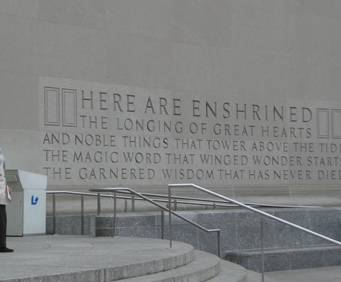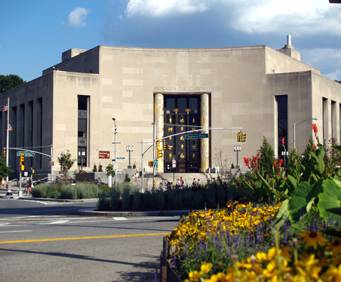 Brooklyn Public Library in New York City, NY
280 Cadman Plaza W Brooklyn, NY 11201
The following tours visit Brooklyn Public Library:
5/26/2019 - 3/31/2020
Experiencing the thrills of New York City first-hand has never been as easy or exciting as with this 48-hour pass to enjoy over 50 stops throughout the Big Apple from the luxury of a Double Decker Bus.
The Brooklyn Public Library is an independent system, serving the 2.5 million residents of the Brooklyn borough.
The library offers thousands of publications, programs and books. There are also over 1,100 free Internet-accessible computers available for the public's use.

If you need to conduct research, learn about the history of the area, get information for starting your own business or learn a new language, you can do so at the library. The Brooklyn Public Library offers a Multilingual Center where you can use programs and resources to learn French, Spanish, Chinese, Russian, Japanese, Portuguese, Italian, Arabic or English.

There are also kids and teen sections of the library. Books, programs, tutoring and more are all available for your children's use.

The library also hosts a variety of events, including story times, toy times, outreach programs, one-on-one sessions with people in the business world and many others.