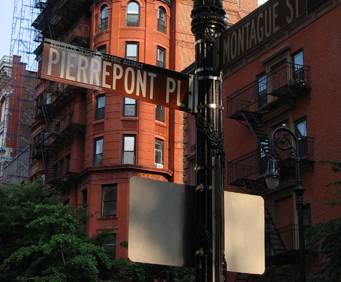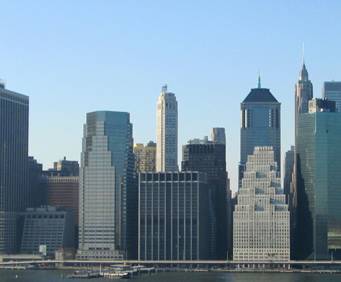 Brooklyn Heights in New York City, NY
Brooklyn Heights is full of diversity, a prominent area in Brooklyn since 1834.
Brooklyn Heights includes Saint Francis College, which is located on Remsen Street and was founded as St. Francis Academy in 1859. Notable people that have lived in this neighborhood include poet W.H. Auden, actor Paul Bettany, author Truman Capote, author Carson McCUllers, actor Paul Giamatti, poet Walt Whitmore and actress Mary Tyler Moore, among several others.
The TV show The Patty Duke Show was set on Remsen Place in Brooklyn Heights in the 1960s. In 1987, Moonstruck also was set in the neighborhood. The Cosby Show (1984-1992) used Brooklyn Heights as its main setting. The Huxtable family lived in a two-story brownstone at 10 Stigwood Avenue.
Brooklyn Heights is located on a bluff that rises from the river's edge and gradually recedes on the landward side. It stretches from Old Fulton Street to Atlantic Avenue, and from East River to Court Street and Cadman Plaza. Nearby neighborhoods include Downtown Brooklyn, Cobble Hill and Dumbo.
The neighborhood's picturesque rowhouses and mansions display a variety of architectural styles, from Federal-style to Greek and Gothic Revivals.