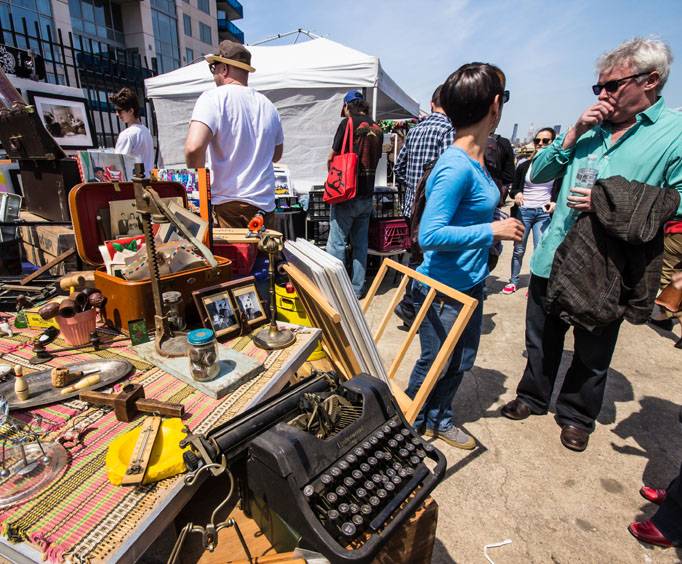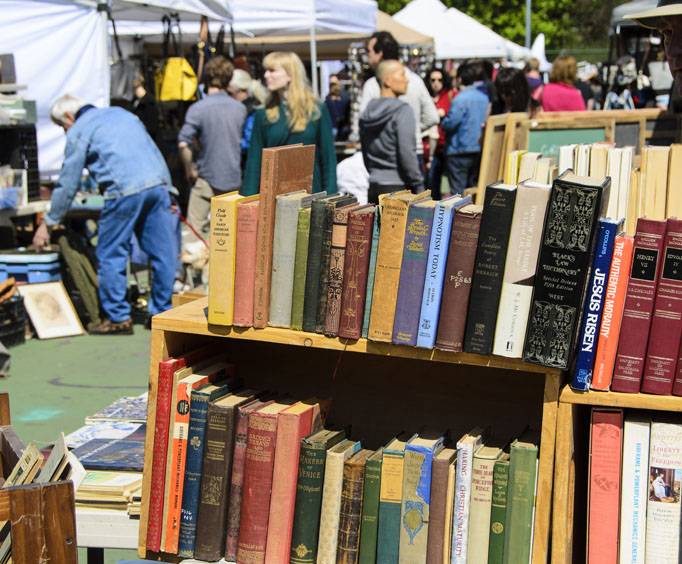 Brooklyn Flea in New York, NY
1 Hanson Pl. Brooklyn, NY 11243
The Brooklyn Flea is a market with good vibes, delicious food, and awesome trinkets at low prices.
If that's the type of event you enjoy then it is definitely where you wanna be come summertime. If you do happen to find yourself in the midst of the tent-filled market in the heart of New York, it is a sight to behold. The Brooklyn Flea is a pop-up weekend-long event where jewelry, clothing, food, and knickknacks are sold at reasonable prices. It's hosted in Brooklyn, on Hanson Place and stretches the length of the block with the promise of something exciting at every tent. It is an event that people of all ages can enjoy.
The event draws a culturally diverse crowd from all around because of both the wares and delicious food being sold. With one hundred flea vendors and thirty food vendors, there are a plethora of options to choose from. It is hosted during the summer every weekend, so the whether is nice and the smell of exotic foods and other delicacies are in the air!
It is definitely a part of New York you want to experience. If the area and festivities itself are not your cup of tea, then maybe the small shops that dot the streets around the flea and stay open during the market are. No matter what, there is something for everyone. The Brooklyn Flea is the place to be once the summer rolls around, so be sure you stop on in and see what the perfect little borough has to offer you.