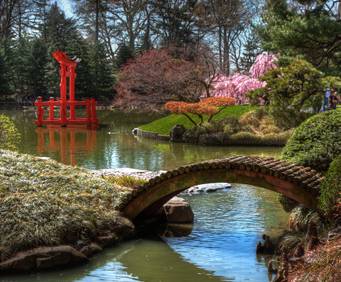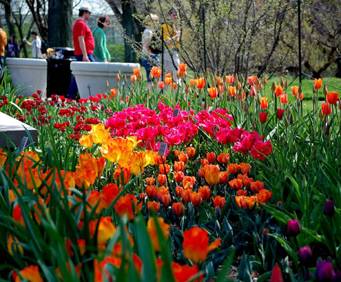 Brooklyn Botanical Garden in Brooklyn, NY
1000 Washington Avenue Brooklyn , NY 11225
While visiting the Brooklyn Botanical Garden, you will experience the beauty and serenity of the parks' roses, cherry trees, and various unique gardens.
Enjoy the serenity of the gardens by first taking a stroll through Judith D. Zuk Magnolia Plaza. The plaza is known for its magnificent trees and pleasant scent of magnolias. Be sure to bring your cameras and capture the picturesque view of the variety of 17 different blooming magnolias.
Don't leave the gardens without seeing the flowering of the cherries. There are more than 200 cherry trees in the gardens in more than 42 different varieties and species.
You will definitely be moved by the refreshing scent of roses in bloom as you stroll through the Cranford Rose Garden. Prepare for amazement as the garden boasts over 5,000 bushes of old garden roses, hybrid teas, miniatures, and grandifloras.
The following tours visit Brooklyn Botanical Garden:
4/18/2019 - 3/31/2020
Experiencing the thrills of New York City first-hand has never been as easy or exciting as with this 48-hour pass to enjoy over 50 stops throughout the Big Apple from the luxury of a Double Decker Bus.
The following tours go by Brooklyn Botanical Garden:
On this scenic tour, you will be able to see the cultural diversity of the only New York City borough connected to mainland and see famous landmarks and buildings like the Bronx Zoo, Poe Park, Little Italy, and take part in a Graffiti Workshop!

Events at Brooklyn Botanical Garden